One person was killed and another was seriously injured in an attack by a man with a sharp weapon at a church in the southern city of Algeciras on Wednesday, Spain's interior ministry said.
Spain's national court said a judge had opened an investigation into a possible act of terrorism over the attack.
The attacker has been arrested and is in the custody of the Spanish National Police. The ministry has not identified the attacker.
It said one attack victim was killed outside the Church of San Isidro, while another person was injured inside the church.
Spain arrests man accused of sending letter bombs to Ukraine and US embassies, prime minister's home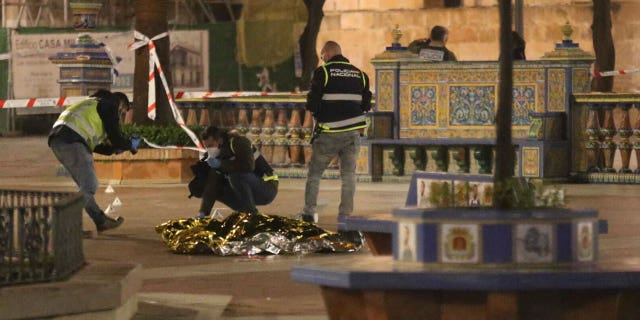 Click here to get the Fox News app
Police are investigating the incident, the ministry said, to determine "the nature of the attack". It gave no further details about the weapon used or the attacker's possible motive.
Local media said the dead man was a priest.
Francisco García, secretary general of Spain's Episcopal Conference, wrote on Twitter that "I received with great pain the news of the incident in Algeciras."
"These are sad moments of suffering, we are united in the pain of the families of the victims and of the Diocese of Cádiz," he said.