Saturday evening's explosion at an Iranian military facility, which officials said was the result of a drone strike, came just days after the United States and Israel held joint military exercises in the region.
Iranian officials announced on Saturday that a bomb-carrying drone targeted a "workshop" operated for the Iranian Defense Ministry in the central city of Isfahan, causing some damage. Officials did not reveal what the factory produced and said the attack was "unsuccessful".
One of the "(drones) … was hit by air defense and the other two were caught in the defense net and blown up. Fortunately, this unsuccessful attack resulted in no loss of life and minor damage to the roof of the workshop Hui." Iranian defense officials said in a statement, according to state news agency IRNA.
Details on the Isfahan attack, which happened around 11:30 p.m. Saturday, are scarce and the Iranian Defense Ministry has not disclosed who is suspected of carrying out the attack. This comes after the US Central Command (CENTCOM) and the Israeli Defense Forces (IDF) held a large-scale military exercise in Israel earlier this week.
Explosion rocks Iran military base, officials say was 'failed' drone attack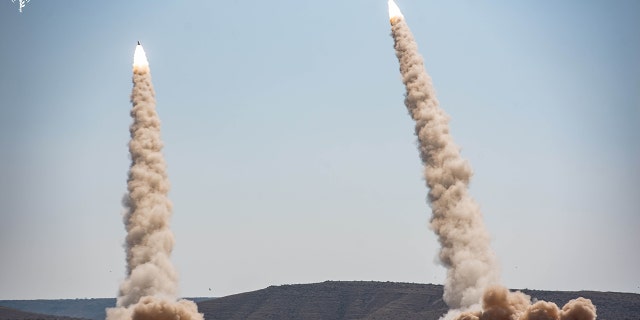 A defense ministry statement said three drones were launched at the facility, two of them were successfully shot down and the third hit the building, causing "minor damage" to its roof and injuring someone, the ministry said. Not done. Isfahan is located 215 miles south of Tehran.
There have been reports of additional drone strikes including A Comment From Yulia Mendel, former spokeswoman for Ukraine's President Volodymyr Zelensky.
Mehrdad Khalili, director of IRNA in Lebanon, denied these reports.
"There is no truth in the occurrence of explosions in various areas on Iranian territory," he wrote in a Translated Tweet. "The only event is for the Ministry of Defense to thwart a drone attack on a factory."
No individual, country or organization has claimed responsibility for Saturday's attack.
A few days ago, on Wednesday, officials announced a joint exercise between the US and Israel, which is said to be the most significant bilateral show of force between the two countries to date.
"Juniper Oak is an ongoing joint all-domain exercise that improves our interoperability on land, in the air, at sea, in space and in cyberspace with our partners, enhancing our ability to respond to contingencies, and underlines our commitment to the Middle East." Gen. Michael "Erik" Kurilla, commander of CENTCOM, said in a statement.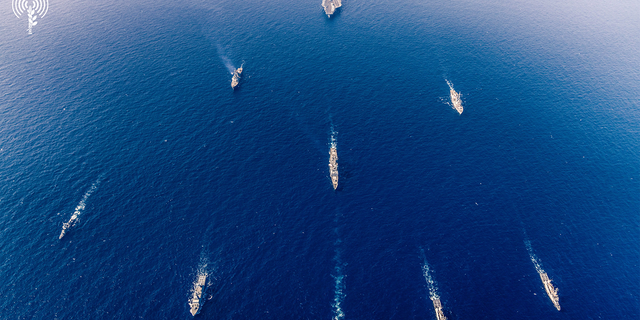 The statement said: "Exercises of this type – which CENTCOM regularly conducts with our partners – develop interoperability between military forces, enhance military capabilities, and contribute to the security and stability of the region." The lessons learned during these exercises are exportable to our partners across the region."
The Foundation for Defense of Democracies' Center on Military and Political Power, a non-profit research institute, said the "scope, complexity and size" is intended to send a message.
FDD's Ryan Brobst said, "The Biden administration wants Tehran to understand that the United States has both the military means and the political will to stand with Israel, secure American interests in the region, and launch successful large-scale strikes." Huh." research analyst.
Brobst's report stated: "The scope, complexity and size of this exercise should reassure Israelis, Americans and their regional partners, while making adversaries think twice before launching aggression."
CENTCOM said the US contributed about 6,400 personnel, with about 450-500 US service members training at up to 10 bases in Israel. However, most of the personnel are working at sea on six US ships, including the USS George HW Bush Carrier Strike Group.
US and Israel begin massive military exercise in regional show of force
The Israelis have deployed more than 1,000 soldiers and officers, six ships, and a significant number of aircraft including F-35Is, F-16s, F-15s, G550 reconnaissance aircraft, B707 refueling aircraft, UAVs, and helicopters.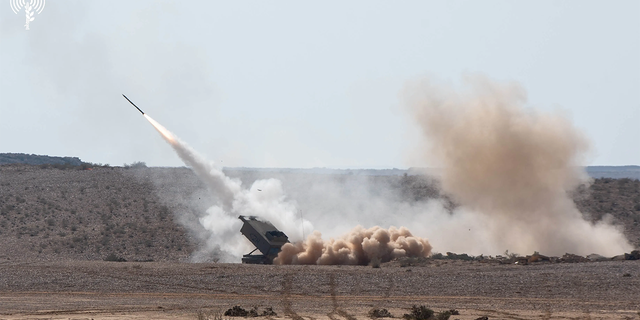 Iran and arch-enemy Israel have maintained a shadow war after talks between the two countries, and the US, failed to achieve a deal on Iran's nuclear weapons programme.
Relations between Iran and Ukraine have also escalated after Ukrainian officials alleged that Iran has been supplying drones to Russia for use in its invasion of Ukraine.
And tensions with Iran's northern neighbor Azerbaijan remained high after a gunman stormed the country's embassy in Tehran, killing its security chief and wounding two others.
Iran can make 'many' nuclear bombs: UN nuclear official
Azerbaijan maintains close ties with Israel, further frustrating Iran.
The governor of West Azerbaijan announced that on Saturday evening, in addition to the drone attack, an earthquake killed three people and injured 816.
Israel is suspected of launching attacks on Iran, including an April 2021 attack on its underground Natanz nuclear facility that damaged its centrifuges.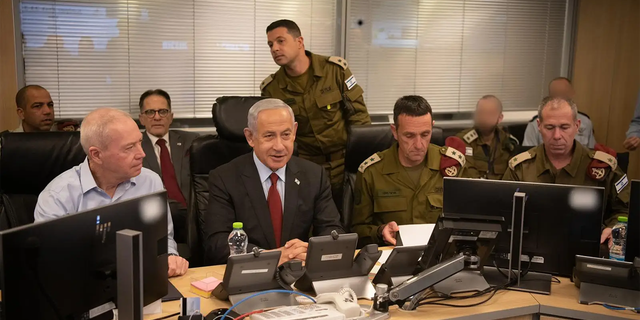 In 2020, Iran also blamed Israel for a sophisticated attack that killed its top military nuclear scientist. Israeli officials rarely acknowledge military operations and deny any official involvement.
Click here to get the Fox News app
Israeli Prime Minister Benjamin Netanyahu has long regarded Iran as the biggest threat to his country.
Fox News' Andrew Mark Miller and Yonat Frieling and The Associated Press contributed to this report.