A Pakistani court on Monday acquitted a retired senior police officer and 17 others, most of them policemen still serving in the force, of the 2018 murder of a 27-year-old aspiring model.
The youth, Naqib Ullah, was killed under suspicious circumstances in what police said at the time was a raid on a terrorist hideout in the port city of Karachi. His killing drew nationwide condemnation from human rights activists and thousands of people from his Mehsud tribe rallied in Islamabad and elsewhere in Pakistan.
Rao Anwar, who was then Karachi's police chief, and others were arrested soon after the raid and went on trial in 2019. no links to extremists
Pakistan special forces raid police station to free hostages, kill 33 Pakistani Taliban terrorists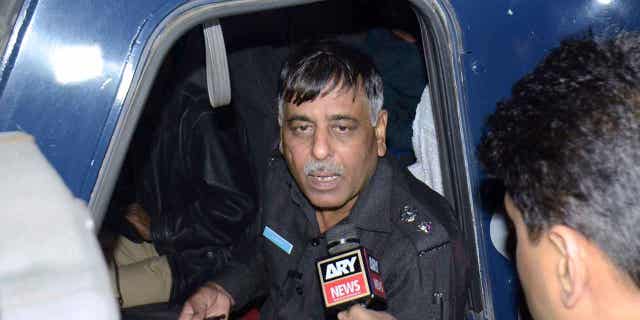 Ullah's family lawyer Jabran Nasir said the Karachi court acquitted Anwar and others for lack of evidence as the prosecution failed to prove the charges against them. The lawyer said he would consult the family and may file an appeal.
Taliban kill six paramilitary soldiers in southwest Pakistan
Ullah's family has claimed that he was arrested weeks before his murder and alleged that the raid was staged as a "fake shootout".
Anwar, credited with arresting hundreds of terrorists as police chief, was suspended after the raid and banned from leaving Pakistan. Later, during the trial, he retired from service.
Click here to get the Fox News app
Following Monday's decision, Anwar said that "justice has been done" and announced that he would seek reinstatement due to wrongful suspension.