Pope Francis said during an interview on Tuesday that same-sex relationships are "not a crime" and called laws punishing homosexuality "unjust".
At the Vatican, the pontiff said God loves everyone as they are and called on Catholics to do more to welcome people from the LGBTQ community into the church. He also encouraged them to support laws allowing homosexual practices.
"Being gay is not a crime," Francis told The Associated Press.
In the midst of his remarks, Francis said a distinction should be made between legal crime and religious sin with regard to homosexual practices: "It is not a crime. Yes, but it is sin. OK, but first, let's make a distinction between sin and sin." differentiate." crime."
Pope Francis warns of 'fantastic demon' lurking among Vatican staff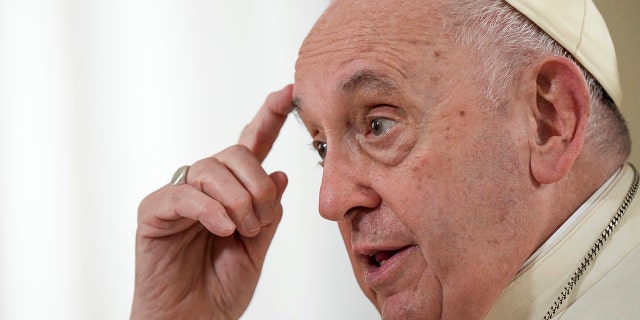 The Pope said: "It is also a sin to lack charity with one another."
The Pope also addressed how some Catholic bishops support laws criminalizing homosexuality in some parts of the world. He also referred to the issue as "sin", but said that bishops and others must go through a process of transformation in order to recognize the dignity of all people.
"There must be a process of conversion to these bishops," he said, adding that bishops must exercise the same "tenderness" that God has toward each of us.
The Associated Press reported that 67 countries or jurisdictions around the world have laws on the books criminalizing consensual same-sex sexual activity. According to The Human Dignity Trust, 11 of these countries can or do impose the death penalty.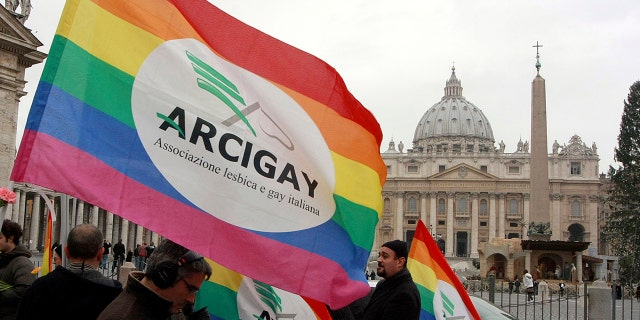 Such laws, even if not enforced, may contribute to harassment, violence or allow stigma to build up against LGBTQ people, according to the United Nations, which has repeatedly called for such laws to be abolished.
Pope calls Biden's abortion views, Catholic self-identification 'inconsistency'
The United Nations also stated that such laws violate the right to privacy and freedom from discrimination on the basis of sexual orientation or gender identity. They are also a violation of international law to protect the human rights of all people, according to the international body.
Francis called these laws "unjust", and said the Catholic Church can and should work to end them. "It must be done. It must be done," he insisted.
Francis also said that homosexuals should be welcomed and respected: "We are all children of God, and God loves us just as we are and each of us fights for our dignity."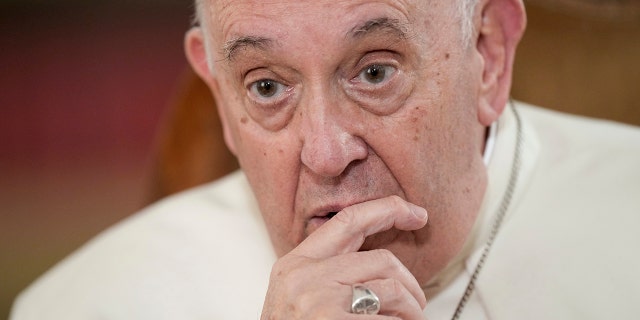 The Pope has made embracing the LGBTQ community a hallmark of his papacy, but has not challenged or changed Catholic teachings, which say that people should be treated with dignity, but that homosexuality is "intrinsically disorganized".
Catholic archdiocese defends policy of not accepting children who disapprove of their biological sex
Francis has repeatedly and publicly served the gay and trans community and once supported giving legal protections to gay couples without fully endorsing gay marriage, which Catholic doctrine forbids.
Despite the laudatory comments, the pontiff has been careful not to use the Vatican's canonical office to endorse or bless same-sex unions "because God cannot bless sin," he said in 2021.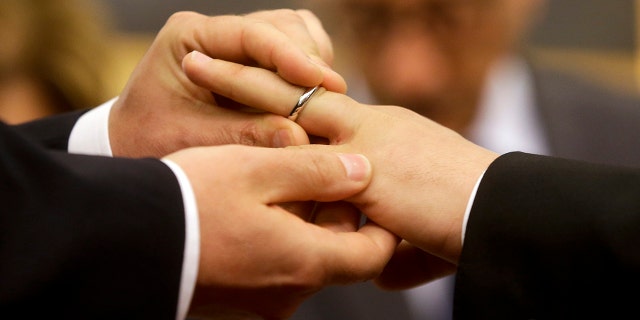 Laws that make homosexuality punishable by death are common in Africa and the Middle East, some of which are inspired by Islamic law.
Click here to get the Fox News app
Catholic bishops are somewhat torn on the issue as some maintain a literal interpretation of scripture and do not recognize homosexual relationships, while others call for laws against homosexuality to be overturned.
The Associated Press contributed to this report.