A leading environmental group said Tuesday it is suing the German government over its failure to meet its own climate targets.
Friends of the Earth Germany, also known as the Bund, said in its presentation to the Berlin-Brandenburg administrative court that the government should be required to put forward an emergency program for the transport and building sectors.
Both sectors have lagged behind their legally binding targets for reducing greenhouse gas emissions.
German police surround and crush camp of anti-coal protesters
The group, which has more than 450,000 members, argues that time is running out for Germany to meet its national climate targets for 2030 and achieve 'net zero' emissions by 2045.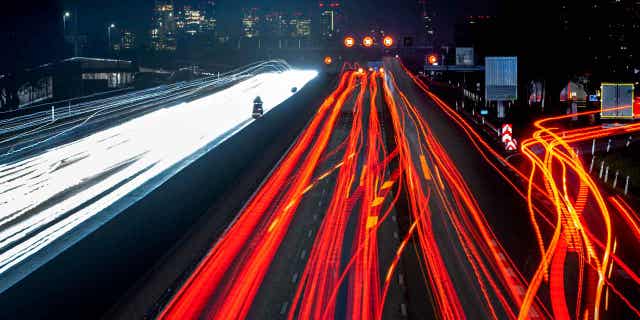 Greta Thunberg smiles as German police escort her during environmental protests over coal mine expansion
A report published earlier this month by the think tank Agora Energiewende concluded that Germany's emissions of the planet-warming gas last year were likely to exceed the target set for 2020.
The government has drawn up an ambitious program to expand the use of renewable energy in the coming years.
Click here to get the Fox News app
But differences between two members of the coalition government – the environmentalist Greens and the liberal Free Democratic Party – have stalled efforts to drastically cut fossil fuel use in the transport sector.