Supporters of Russian opposition leader Alexei Navalny held a replica of the tiny "punishment cell" he frequented outside Russia's embassy in Berlin on Tuesday in an effort to raise awareness of his fate.
About 100 people – including Navalny's brother Oleg – joined the demonstration on the German capital's famous Unter den Linden boulevard, some holding placards calling for the release of all political prisoners in Russia, others calling for Russian President Vladimir Putin's detention in Ukraine. Tried to stand trial for war crimes. ,
"What's the connection between Alexei Navalny and the war in Ukraine," said organizer Leonid Volkov, who chairs the anti-corruption organization Navalny founded more than a decade ago.
Volkov said the 2020 poisoning of Navalny and his subsequent jailing upon his return from Germany – he is now serving a nine-year sentence for fraud – were part of the Kremlin's crackdown on protests against Russia before launching attacks on Ukraine .
Russian Consulate in NYC vandalized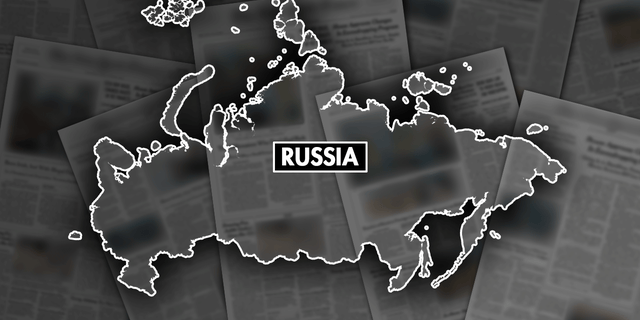 Click here to get the Fox News app
He said that during his court appearances, Navalny had repeatedly spoken against the war. "Every time he does, he is punished," he said.
Volkov said Russian officials remain sensitive to outside pressure, such as the recent petition by hundreds of doctors to grant Navalny medical treatment.
"Perhaps there are signs that they are indeed listening in the Kremlin," he said. "Not because they are good people – they are not – not because they are humanists, but because they are weak."
Volkov suggested that Putin may seek to use Navalny in possible future peace talks.
"He knows that at some point he will be forced to negotiate and then, well, many options will be on the table," he said.