A load of more than 60 Bradley combat vehicles left South Carolina for Ukraine last week as part of the latest $2.5 billion package in military aid that the Biden administration announced earlier this month.
The armored vehicle, named after World War II General Omar Bradley, is manned by three crew members and can carry up to seven infantry around the battlefield.
It is armed with a 25 mm automatic cannon as well as a 7.62 coaxial machine gun and an anti-tank missile launcher.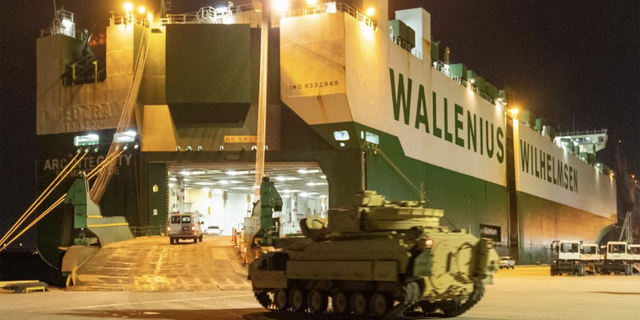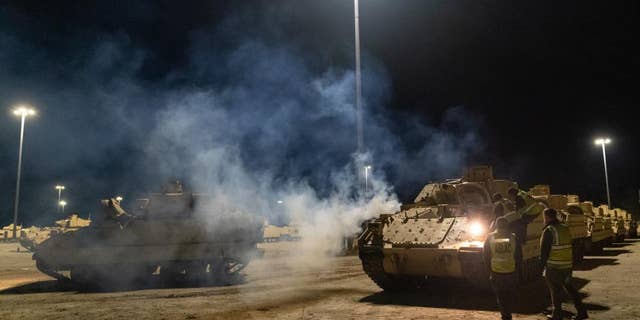 "The Bradley is a very powerful vehicle that we're providing to the Ukrainians," Army Lt. Col. Rebecca D'Angelo, the 841st Transportation Battalion commander overseeing the transportation, said Monday.
"It's going to enhance their capabilities to advance across the battlefield and recapture lost ground, with equipment that the Russians have or exceed."
Ukraine-Russia war: After heavy pressure, Germany agreed to send 2 leopard battalions, 2 tanks
After months of resistance, the Biden administration agreed last week to send 31 Abrams M1 tanks to Ukraine.
Germany, the United Kingdom and other allied partners also announced that they would send their own tanks to help stop the Russian invasion.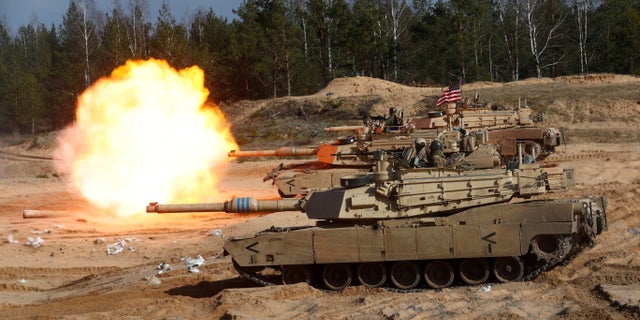 The US has also sent 90 Stryker combat vehicles, about 1,700 Humvees, dozens of mine-resistant ambush-protected vehicles and other armored vehicles.
Mykhailo Podolyak, advisor to Ukrainian President Volodymyr Zelensky, Last week renewed calls for the US and Germany to send fighter jets to Ukraine.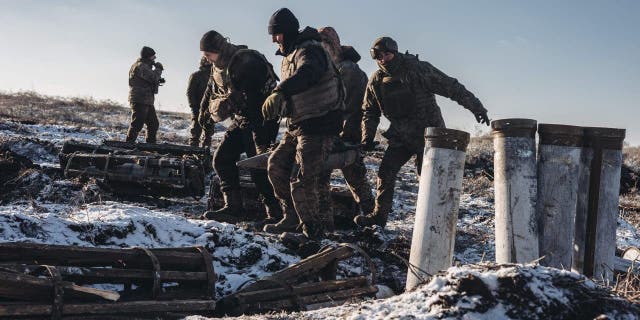 Click here to get the Fox News app
Meanwhile, Russia is becoming increasingly cautious about the US and Europe's support for Ukraine.
Kremlin spokesman Dmitry Peskov said last week, "There are frequent statements coming from European capitals and Washington that the sending of various weapons systems, including tanks, to Ukraine does not in any way indicate the involvement of these countries or coalitions in the hostilities in Ukraine." " to Reuters.
"We categorically disagree with this, and in Moscow, the coalition and the capitals everything I mentioned is seen as direct involvement in the conflict."
Fox News' Caitlin McFaul contributed to this report.