You
Ukrainian President Volodymyr Zelensky marked Holocaust Memorial Day and the 78th liberation anniversary of Auschwitz concentration camp by reminding the world that "indifference kills."
"We know and remember that indifference kills with hatred. Indifference and hatred together are always capable of creating evil," he said in his address on Friday. "Today we repeat this more strongly than ever: Never again to hate, never again to indifference.
"The more countries in the world overcome indifference, the less room there will be for hatred in the world," he said.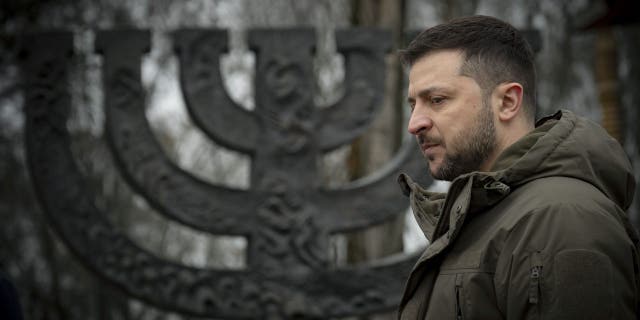 My grandfather plotted a daring escape from Auschwitz. Here's How He Cheated Death
Zelensky marked the anniversary with a commemoration ceremony at a menorah monument at the Babin Yar National Historical and Memorial Reserve, one of the worst massacres during World War II.
European, Canadian and American diplomatic representatives were present at the ceremony, including Doug Emhoff, husband of Vice President Kamala Harris.
A separate service was also held at the site of the Auschwitz concentration camp in southern Poland, 200 miles west of the Ukrainian border.
Liberated by Soviet troops on January 27, 1945, the camp housed Jews, Soviet prisoners of war, Poles, Roma, and other targeted groups who were systematically murdered by Nazi troops under Adolf Hitler.
Over a million people were killed at Auschwitz during a five-year period.
However, the day's commemorative events were overshadowed by the war in Ukraine, whose borders are only three and a half hours away from the tragic site that became a symbol of evil in the aftermath of World War II.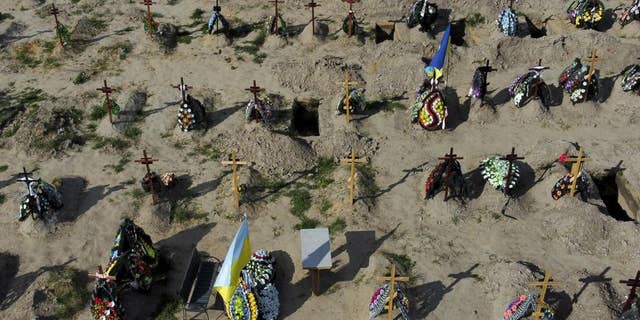 They risked their lives for others: author Richard Hurowitz remembers the unsung heroes of the Holocaust
Piotr Cywinski, director of the Auschwitz State Museum, compared the Nazi crimes to atrocities committed by Russia in places such as Bucha, Izyum and Mariupol in Ukraine, and said they stemmed from the "same sick megalomania".
"To remain silent is to give a voice to the criminals. To remain indifferent is to condone murder," he said in a statement, reiterating Zelensky's warning.
An Auschwitz survivor said Russia's war in Ukraine has rekindled a "sense of horror" in Europe, whose leaders promised "never again" after Nazi atrocities were exposed in the wake of World War II.
Another survivor, Bogdan Bartnikovsky, a Pole who was 12 when he was taken to Auschwitz, said images of Ukrainians fleeing Russia's invasion last February reminded him of traumatic experiences as a child Gave.
In one photo of a girl holding her mother's hand and in another of herself holding a teddy bear, photos were taken of herself on a train headed to a concentration camp.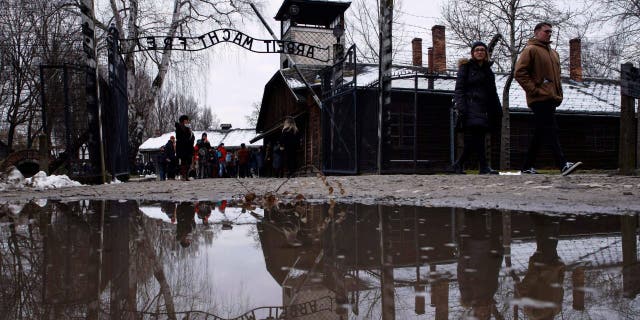 Click here to get the Fox News app
"It was really a blow to the head for me because I suddenly saw after almost 80 years what I had seen in a freight car when I was being taken to Auschwitz. A little girl was sitting next to me, a doll was hugging her chest," Bartnikowski, now 91, said.
Celebrations are planned for Friday across Europe in honor of Holocaust Memorial Day.