Ukraine's President Volodymyr Zelensky has once again urged the International Olympic Committee (IOC) not to allow Russia to participate in the Olympics.
"It is clear that any neutral flag of Russian athletes is stained with blood. I invite Mr. Bach to Bakhmut," Zelensky said in a video address on Twitter, hailing the war-ravaged eastern Ukraine city. "So that he can see with his own eyes that neutrality does not exist."
"One cannot but be disappointed by the statements of Thomas Bach, the current president of the International Olympic Committee. I have spoken with him many times," he said in Friday's speech. "And I've never heard how he's going to protect sports from war propaganda if he returns Russian athletes to international competitions."
IOC clears way for Russian athletes to compete under Asia at upcoming Olympics
Despite calls by Zelensky to exclude Russia from next year's Summer Olympics, the IOC said on Wednesday it aimed to pursue a path for Russian and Belarusian athletes to compete as "neutral athletes" that "Do not represent your state or any other organization in your country in any way." ,
"No athlete should be prevented from competing just because of their passport," IOC President Thomas Bach said on Wednesday.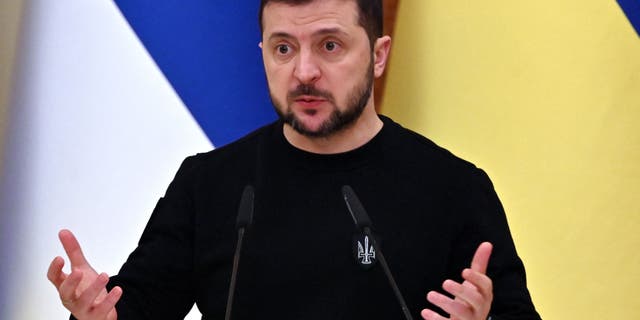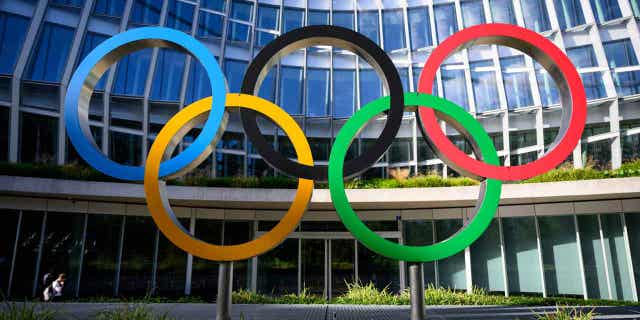 The IOC said its recommendation reflected a similar decision in 1992, when it allowed athletes from the former Yugoslavia – who were facing sanctions by the United Nations – to participate in the 1992 Barcelona Olympics as independent Olympic participants. For. Yugoslavia did not participate in team sports such as football and basketball.
Athletes from Belarus and Russia already compete in sports such as tennis. Aryna Sabalenka of Belarus won the Australian Open title on Saturday.
However, Zelensky described the IOC's decision as "an attempt to bring representatives of a terrorist state into the World Games".
Russian authorities rule 'no fault' for figure skater Kamila Valiva in doping probe
On Saturday, Zelensky posted a series of jagged images of Ukraine's sports facilities destroyed by the war.
"The Olympic principle and war are fundamentally opposed to each other." the war-torn country's president wrote in a post on Saturday morning. "Russia must stop aggression and terror, and only then it will be possible to talk about Russian participation in the Olympic Movement."
"If we are not heard, I do not rule out the possibility that we will boycott the Olympics and refuse to participate," Ukrainian Sports Minister Vadim Gutsat wrote on his Facebook account on Thursday.
Meanwhile, Russian Olympic Committee President Stanislav Podnyakov said in a statement on Wednesday that the IOC's statement was "the voice of common sense".
Zelensky shared that he told French President Emmanuel Macron, whose country is hosting the upcoming Summer Olympics, that Russia should have "no place" there.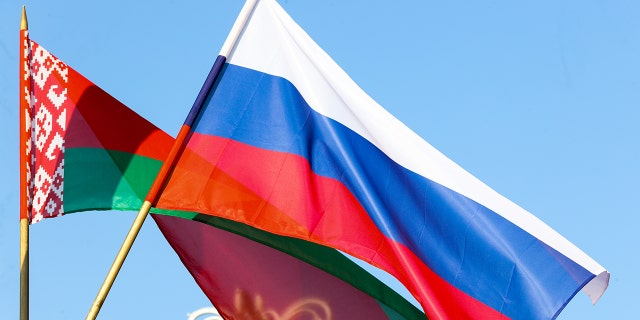 Last February, the IOC "with a heavy heart" recommended that sports bodies pull Russia and Belarus out of hosting and competing "in order to protect the integrity of global sporting events and for the safety of all participants".
"The current war in Ukraine, however, puts the Olympic movement in a dilemma." the IOC wrote in a press release. "While athletes from Russia and Belarus will be able to continue to participate in sporting events, a number of athletes from Ukraine have been prevented from doing so because of the attacks on their country."
Click here to get the Fox News app
FIFA and World Curling were the first international sports federations under the Olympic umbrella to take action following the IOC's announcement. FIFA and UEFA said the Russian national and club teams have been suspended from their football competitions until further notice.
The International Olympic Committee (IOC) did not immediately respond to Fox News Digital's request for comment.