Appeal judges in an EU-backed court on Thursday upheld most of the convictions of two leaders of a Kosovo war veterans association who were found guilty last year of witness intimidation and obstruction of justice.
An appeals panel of the Hague-based Kosovo Specialist Chambers overturned one conviction of Hasni Gukati and Nasim Haradinaj but upheld four others. His original sentence of four and a half years was reduced by three months.
In ruling Thursday, the judges said it is "fundamental to the fulfillment of the mission of expert chambers that individuals who come forward to testify, often about traumatic or difficult experiences, may do so without fear."
Gukati, who was president of the Kosovo Liberation Army War Veterans Association, and his deputy Haradinaj were arrested in September 2020 for disclosing information about the case, including the identities of hundreds of witnesses and potential witnesses.
Dutch authorities arrest suspected Islamic State security chief
Acting Special Prosecutor Alex Whiting welcomed the verdict, which he said "strengthens the rule of law in Kosovo and sends a clear message to anyone involved in witness intimidation, retaliation against witnesses and obstruction of justice."
The special court is investigating alleged war crimes and crimes against humanity linked to the KLA's actions during the 1998–1999 war in Kosovo.
Prosecutors have charged several people, including former Kosovo President Hashim Thaci, with murder, torture and torture. All have denied the allegations. The trial of Thaci and the other defendants is set to begin on March 1.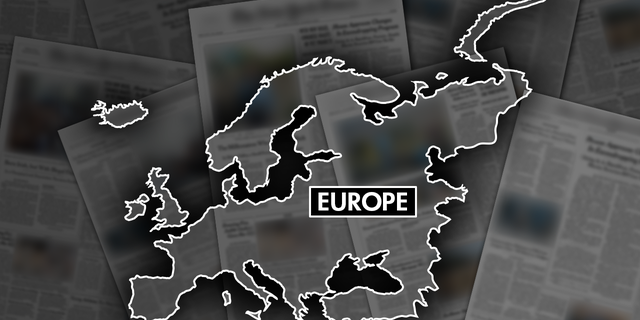 Intimidation of witnesses has been a major problem in international trials for crimes committed during Kosovo's fight to break away from Serbia.
Whiting said that his office "takes these crimes extremely seriously and will continue to investigate and prosecute anyone and everyone involved in each case."
Kosovo expert panels and Whiting's associated prosecutor's office were established following a 2011 report by the Council of Europe. The human rights organization's report included allegations that Kosovo Liberation Army fighters trafficked human organs taken from prisoners, executed Serbs, and fellow ethnic Albanians.
Click here to get the Fox News app
The court, established as a response to fears for the safety of witnesses in The Hague, is part of the Kosovo legal system.