Militants fired a rocket into Israel's south on Wednesday, sounding sirens and raising tensions already under the country's new ultranationalist government, the army said.
According to the military, the rocket was intercepted from the Gaza Strip. Israel usually responds to rocket fire with airstrikes, increasing the chances of further escalation.
Local residents heard explosions. Israel's rescue service said it had received no reports of injuries other than a 50-year-old woman who tripped and fell while running to a shelter.
Two Palestinians killed in separate violent clashes with Israelis in West Bank
Israel's National Security Minister Itamar Ben-Gvir said that rockets fired from Gaza would not prevent Israel from implementing its punitive policies against Palestinian prisoners held in prisons. He called an urgent Security Cabinet meeting to discuss a response.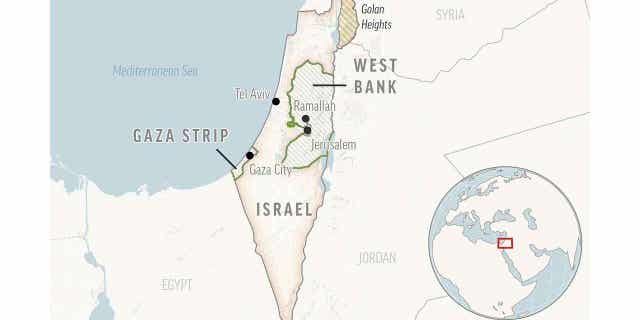 'Pay to slay': Biden sues for sending half a billion in Palestinian aid that could fund acts of terrorism
Action came to Israeli skies on Wednesday after an increase in Israeli-Palestinian violence in recent days and US Secretary of State Antony Blinken called for calm.
An Israeli army assault last week on a militant stronghold in the West Bank city of Jenin killed 10, most of them militants. The next day, seven people were killed in a Palestinian shooting attack in an East Jerusalem ghetto. A separate East Jerusalem shooting over the weekend by a 13-year-old Palestinian wounded two Israelis.
Click here to get the Fox News app
Following the unrest, Israel approved a series of punitive measures against the Palestinians, further escalating tensions just as Blinken began holding meetings with the leaders.