Iran officially unveiled the first underground airbase of its kind on Tuesday, dubbed "Eagle 44," capable of housing fighter jets and long-range cruise missiles, Iranian news outlet IRNA first reported.
An opening ceremony was reportedly attended by Iran's top military commanders, including the chief of staff of the armed forces, Major General Mohammad Bagheri, and army commander Major General Abrolrahim Mousavi.
Iranian officials not only advocated how the airbase would enable its military to better conduct various missions, but also struck an aggressive tone when it came to its main adversary, Israel.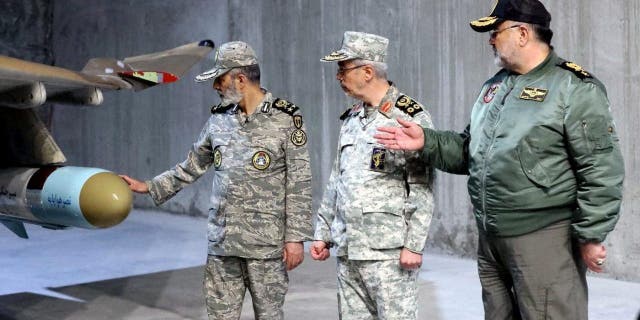 Reporter's Notebook: Does the Near Death of the Iran Nuclear Deal Mean the End of Diplomacy?
"Any attack on Iran by our enemies, including Israel, will see a response from many of our air force bases, including Eagle 44," Bagheri told state TV.
The comments come as tensions between Iran and Israel mount, especially after the election of Prime Minister Benjamin Netanyahu, who has vowed to get tough on Iran from the campaign trail.
An Iranian defense expert told Fox News Digital that the latest base disclosure "represents a continuation of a trend seen in the Islamic Republic's security policy for some time."
"The regime understands that its long-range attack assets, particularly drones and missiles, are its most important deterrent weapons," said Behnam Ben Taleblu, a senior fellow at the Foundation for Defense of Democracies. "It understands the danger these weapons pose to Iran's neighbors."
Israel and Iran have long engaged in a proxy war in Syria and covert operations in the Middle East – a shadow war Jerusalem has dubbed the "war between wars".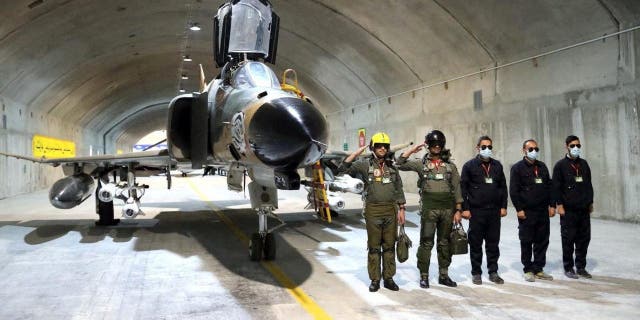 Iran blames Israel for drone strike caught on video, threatens retaliation
Within weeks of the new administration, Iran accused Israel of hitting a military factory with a drone strike, although it did not provide evidence to support its allegations. Israel has not commented on the attack.
Tehran has also relied on hyperbole and its defense remains a potential risk as Iran continues to develop its nuclear capabilities and expand its missile stockpile.
Iran has previously disclosed similar underground bases that are used to house missiles and drones as well as the ability to launch ballistic missiles from underground.
Ben Taleblu said that Tehran "understands that without hardening them, without dispersing them, and without building them into a greater manpower, it is not going to be able to keep these weapons."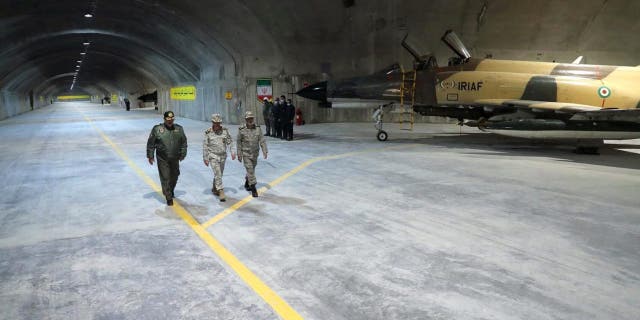 Click here to get the Fox News app
Iran's most recent underground base also points to Tehran's shifting strategy toward defense following the collapse of the nuclear arms deal, when the US pulled out of the Joint Comprehensive Plan of Action in 2018, as well as a five-year arms embargo in 2020. Transfer was banned. ,
"The government is looking at purchasing some more advanced conventional systems and this base could make room for that," explained Ben Tleblu.