The UK government said on Thursday it would launch a public inquiry into whether the deadliest bombing in Northern Ireland in decades could have been prevented.
Northern Ireland Secretary Chris Heaton-Harris has announced a judge-led independent inquiry into the 1998 car bombing in the town of Omagh, which killed 29 people, including a woman pregnant with twins, and injured hundreds of others. The Real IRA, an Irish Republican Army dissident group, claimed responsibility.
In 2021 a court ordered the government to investigate in response to a legal challenge from Michael Gallagher, whose son Aiden was killed by a 500-pound bomb. Gallagher alleges that intelligence failures allowed "preventable atrocity" to take place in the busy market town.
Afghan intelligence officer brags about ordering attacks that killed hundreds of civilians
Heaton-Harris said the inquiry would focus "in particular on four grounds which were regarded by the court as giving rise to credible arguments that the bombing could have been prevented," including whether the security services had had advance intelligence of the bomb and were they able to disarm the bomb. plot.
The investigation is expected to take two years – and potentially much longer. Interrogators would have the power to order the handing over of evidence and compel witnesses to testify under oath.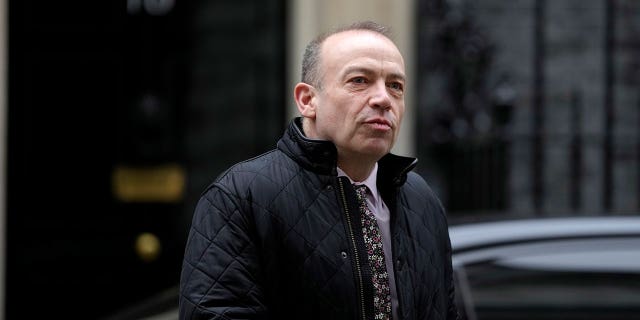 Heaton-Harris said she hoped the decision to have an independent inquiry would "bring some comfort to the families who have campaigned for this result for so long."
Gallagher said the investigation would give bereaved families "hope that we will get the answers we need and we can move forward."
Roadside bombing targeting Syrian police injures 15 officers
"If we don't have this process, for the rest of our lives we'll be wondering 'what if,'" he said.
A 2021 court ruling said a new investigation should be conducted in the Republic of Ireland, where most of the suspected bombers were based. Following the British announcement the Irish government said it would "consider what further action is required from our side".
Click here to get the Fox News app
The attack, which took place on August 15, 1998, came months after the Good Friday Peace Accords, ending three decades of conflict known as "the Troubles". Major Catholic and Protestant paramilitary groups abandoned violence and disarmed, but smaller groups continued to carry out attacks.
No one has been convicted in the OMG attack, but four members of the Real IRA were found responsible in a civil case in 2009.