close
Italy's air force said in a statement that two Italian Air Force pilots were killed during an exercise on Tuesday when their light aircraft collided mid-air and crashed to the ground.
Two U-208 aircraft crashed near the Guidonia military air base, about 15 miles northeast of Rome. There is no news of anyone being injured on the ground.
The secret of aging? A 74-year-old works out regularly and 'retains his sense of adventure'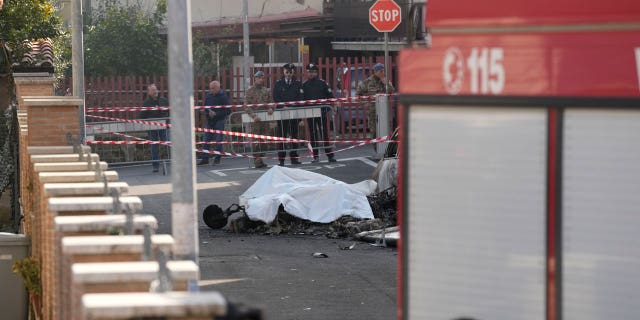 Click here to get the Fox News app
One of the planes crashed into a car on a narrow residential street lined with apartment buildings; The other one landed in the ground.
Premier Georgia Meloni expressed her condolences to the families and colleagues of the pilots.