Edmonton police said Thursday that two patrol officers died while responding to a call.
Police did not immediately release any details about what happened. Police Chief Dale McPhee was expected to make a statement later on Thursday.
Canadian Prime Minister Justin Trudeau tweeted his condolences and support to the loved ones and colleagues of the officers.
Trudeau taps former governor general to investigate claims of Chinese election interference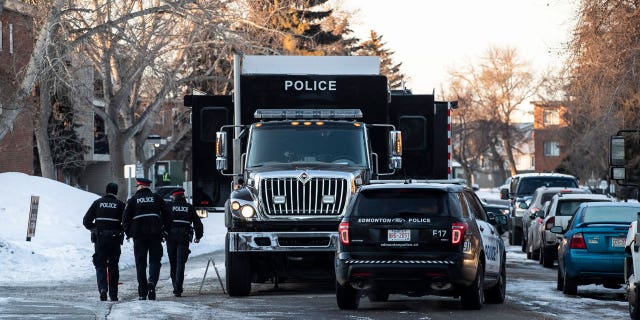 Click here to get the Fox News app
Trudeau wrote, "Every day, police officers put themselves in danger to keep people safe. The news that two Edmonton police officers were killed in the line of duty reminds us of that reality."
In response to the deaths, the Edmonton Police Commission canceled a public meeting that had been planned for Thursday.
Police services in Calgary, Vancouver, the Greater Toronto Area and Halifax posted condolences on Twitter.