At least five members of a Nicaraguan indigenous group were killed and three others wounded in an attack by suspected settlers over the weekend, local officials said Monday.
Amaru Ruiz, director of the Del Rio Foundation, said that some of the victims' bodies were mutilated.
Ruiz said assailants torched 16 homes in the community of Vilu in northern Nicaragua on Saturday. The victims belonged to the indigenous Mayangana group.
Nicaragua's president hangs 40 people, orders hospitals not to treat protesters, UN says
"Yet another massacre has happened," said Ruiz, who believes the settlers were responsible.
The killings mark the latest chapter in a series of years of attacks on natives in the area by settlers eager to claim their land. Such killings often go unpunished in Nicaragua, where many former soldiers have settled.
The local indigenous regional government of Souni As said in a statement that "all the houses of the Wilu community have been burnt down," adding that "the families have been left without shelter, food or clothing."
The Saunie As Forest Rangers unit said the attack was carried out by "70 heavily armed non-indigenous settlers".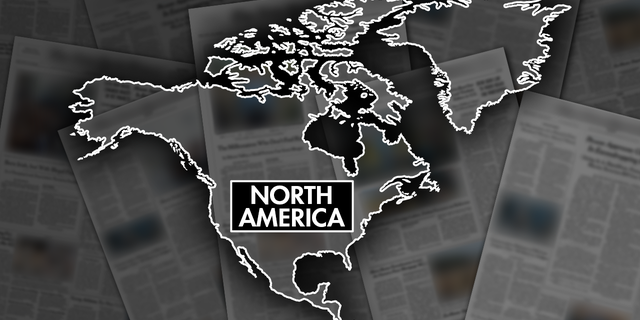 The area where the attack took place, known as the Bosawas Nature Reserve, has been set aside for indigenous groups and for environmental protection. But the land-hungry settlers want to clear the land for farming and growing crops. The reserve has also been affected by illegal mining and logging.
In January, Nicaraguan authorities arrested 24 settlers after allegedly attacking an indigenous community as part of a land dispute.
This was the first mass arrest of non-indigenous settlers after several years of invasions and attacks in the area belonging to the Miskito, Mayangana and other indigenous groups. However, activists said that in that instance the settlers were actually detained by residents, who handed them over to the police.
Nicaragua sentences Catholic priests to 10 years for conspiracy after closed-door trials
The Mayangana and Miskito communities have been affected by several attacks in recent years. Ruiz has said that prior to the weekend killings, at least 28 indigenous leaders and community members have been killed in recent years.
Indigenous activists say the government of President Daniel Ortega has not done enough to address problems in the jungle area, something his administration denies.
Activists say many of the ex-servicemen who settled on the land are linked to timber and illegal logging interests.
Click here to get the Fox News app
The del Río Foundation says that since 2015, about 60% of Mayangana's territory has been invaded by some 5,000 settlers, displacing some 3,000 indigenous inhabitants.