A pair of climate activists in Scotland will face trial after allegedly vandalizing a display case holding the sword of national hero William Wallace.
Prosecutor Eliad Smith said, "Police say the accused believed they were spreading awareness of climate change and that their actions were necessary for the cause."
Alexander Cloudley, 29, and Katrielle Chan, 21, from Glasgow, pleaded not guilty to vandalism at Stirling Sheriff Court last week. He allegedly damaged and spray-painted the case holding the sword Wallace of "Braveheart" fame holds.
They each face the same charge that, on March 2, they entered the National Wallace Monument and "intentionally or negligently destroyed or caused damage to another by repeatedly striking a glass display cabinet with a mallet and chisel". Related property destroyed.
Biden's clean energy Cesar Podesta says Chinese companies will be a 'big player' in future US energy production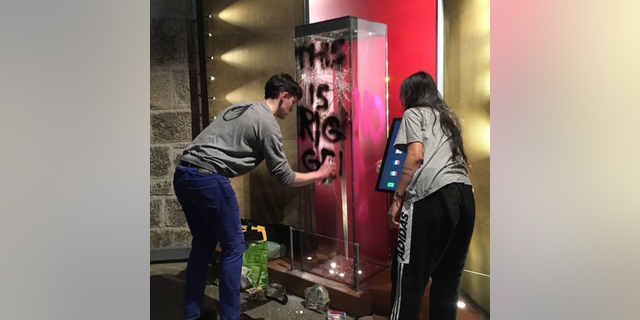 Activists reportedly spray-painted the case with "This Is Rigged", the name of their protest group, The Scotsman reported.
The Crown Court did not oppose bail for the activists, but sought to ban them from entering the city of Stirling, where the Wallace Monument is located, except from attending court dates.
Claudelle and Chan were arrested at the scene, but Police Scotland said that the "investigation is ongoing" into the incident.
Munchkin Tank Biden Named Over Climate Activism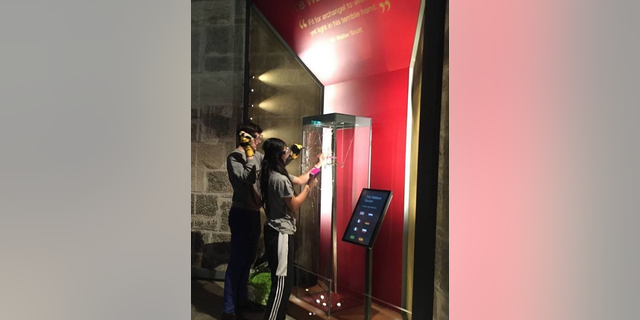 A post on Instagram, which included photos of alleged saboteurs suspected in the demonstration case, said the group intended to "continue civil resistance until our demands are met".
"We demand that the Scottish Government vocally opposes all new fossil fuel projects in Scotland and sets out a clear transition plan for oil workers," the group wrote.
Biden's budget targets fossil fuel industry with tax hike
In a video posted on the group's page, Chan read a statement after spray-painting the display case, which read, "One hundred and eleven years ago, suffragettes stood up for their rights and freedoms in this very place Wallace defended our freedom with this same sword 600 years before William. Now is the time to stand up for our rights, too."
Wallace defied the English at a time when Scotland remained subject to its southern neighbor, helping to spark the Scottish War of Independence, which eventually resulted in the separation of Scotland – for a time – from English rule.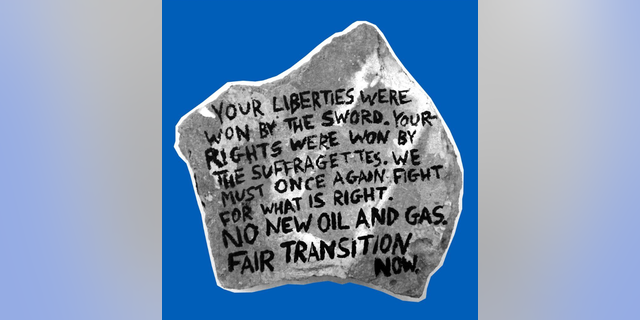 According to Artnet News, the sword displayed in his monument is the one he allegedly carried during the Battle of Stirling Bridge in 1297 and the Battle of Falkirk in 1298. The story inspired Mel Gibson to make the Academy Award-winning film "Braveheart," which won the Oscar for Best Picture in 1996.
Click here to get the Fox News app
Climate protests in the UK have targeted many culturally significant artworks and pieces, including a famous incident last year in which anti-oil environmentalists threw tomatoes at Vincent van Gogh's "Sunflowers" painting at the National Gallery in London. Had soup.
"Just Stop Oil" protesters affix themselves to the frame of a famous John Constable painting hanging in Britain's National Gallery in June.