A World Health Organization official in Africa is urging more support for countries facing cholera outbreaks, saying the disease has the potential to "explode quickly" as rains persist in some areas. Is.
Dr. Patrick Otim, a WHO official monitoring emergencies, said the cholera outbreak was potentially dangerous because of the short incubation period and the involvement of contaminated water sources.
"It is therefore very important that we support these countries to be able to respond to a point where the outbreak has not become too large," he added.
African health officials say there is no 'immediate access' to vaccines in countries with cholera outbreaks
Cholera has been reported in 12 of Africa's 54 countries. South Africa, Tanzania and Zimbabwe are among the latest to detect cases. Malawi is facing its worst outbreak ever, with hundreds of deaths from cholera.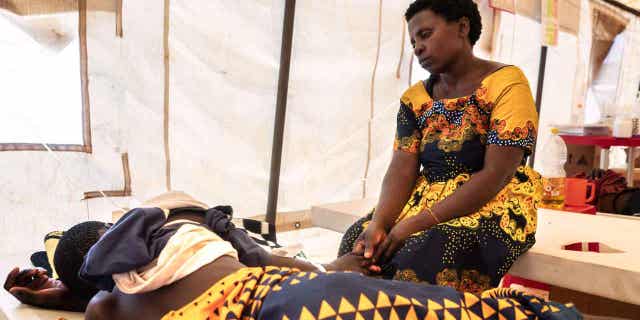 The island nation of Madagascar, which has been hit by two devastating cyclones this year, is also facing a worrying outbreak.
Worst cholera outbreak in 2 decades hits Malawi, killing 750
Cholera is a water borne disease. Increased rainfall in countries such as Malawi is slowing control efforts in some areas, said Dr. Matshidiso Moeti, WHO's regional director for Africa.
The WHO has warned that climate change could make cholera epidemics more common, as the disease-causing bacteria can breed more rapidly in warmer waters.
Click here to get the Fox News app
Moeti said so far 3.4 million doses of the oral cholera vaccine have been sent to Kenya, Congo and Mozambique, the southern African country where cases are on the rise.
Africa is facing a shortage of oral cholera vaccine amid global demand. Other countries facing cholera outbreaks include Lebanon and Syria.