Books from William Shakespeare and The Beatles to the allure of Mount Everest and exploring life inside one of the world's most secretive states are vying to be the best-ever winners of Britain's premier nonfiction book prize.
The Baillie Gifford Prize is marking its 25th year with a winner of the award. Three American writers, two from Canada and one from Britain are on the shortlist announced on Thursday for the 25,000-pound ($30,000) trophy.
The prize was instituted in 1999 to reward English language books from any country in current affairs, history, politics, science, sports, travel, biography, autobiography and the arts.
Amina Lukman-Dawson's 'Freewater' Wins John Newbery Medal for Best Children's Book of the Year
Judges choose six of the 24 previous winners of the award – until 2015 known as the Samuel Johnson Award – as finalists for the one-time accolade. The winner will be announced at a ceremony in Edinburgh, Scotland, on 27 April.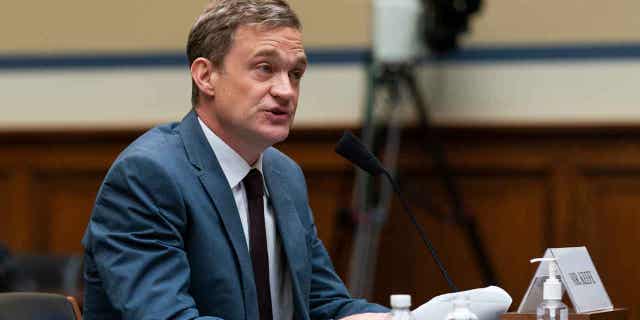 The shortlist, compiled by Craig Brown, the only UK author on the list, includes the cultural kaleidoscope "One Two Three Four: The Beatles in Time". The Canadians' books are Wade Davis's mountaineering odyssey "Into the Silence" and Margaret McMillan's history of the post-World War I peace talks, "Paris 1919".
Julie Otsuka, Ed Yong awarded Andrew Carnegie Medal for Excellence
The US finalists are Barbara Demick's "Nothing to Envy: Real Lives in North Korea"; Patrick Raiden Keefe's "Empire of Pain" about the Sackler family and its ties to the opioid crisis; and James Shapiro's "1599: A Year in the Life of William Shakespeare."
Only two of the six books are by women, reflecting a historical imbalance in non-fiction publishing that prize organizers say is being corrected. In the last decade, 40% of the award winners have been women.
Editor Jason Cowley, chair of the judging panel, said that despite their different themes, the six books "have a family resemblance".
Click here to get the Fox News app
He added that the work combines literary originality with "a kind of formal innovation".
"All the books are very good at describing what Hillary Mantel called the atmospheric pressure at that time," he said.