Authorities in Madagascar have recovered 34 bodies from the Indian Ocean after a boat capsized carrying migrants hoping to reach Mayotte.
The boat carrying 58 passengers sailed off the northwestern coast of Madagascar without official immigration or customs controls and sank late Saturday, according to Malagasy maritime authorities. Jean Edmond Randiananteena, director general of the Port, Maritime and Fluvial Agency, said patrol boats from customs and the navy recovered the bodies near Nosy Fali island. According to preliminary investigation the victims mainly come from Ambilobe and Tamatawe, Majunga and Nosy Bay. "The entire state apparatus is furious over this tragedy. At the same time, we are implementing all possible measures to speed up the investigation," Randianantena said. He said 24 people were rescued by local fishermen in the night the boat capsized. "All but one of the survivors fled" before authorities arrived, said Lt. Col. Jules Tovosan Andreasirinianna, commander of the Diana area gendarmerie group. "Only a pregnant woman has been found," he said. He was treated at Ambilob Hospital and is being interviewed as an important witness, he added.
Authorities are looking for two people, a man and a woman, who are suspected of being traffickers or accomplices in transporting illegal migrants. They were wanted for "illegal boarding and clandestine transportation, involuntary manslaughter of passengers to Mayotte", he said.
Storm Cheneso hits Madagascar, and flooding is coming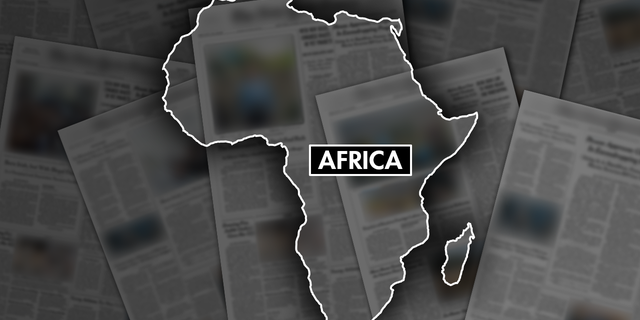 Click here to get the Fox News app
"This is yet another shipwreck," said Roger Charles Avina, representative of the International Organization for Migration of Madagascar and the Comoros.
"Unfortunately, there are no official national statistics on these tragedies at sea. But we see that these are in fact recurrent departures, carried out in secret and the final destination is very often Mayotte," he said.
Although Mayotte is an impoverished archipelago of small islands, it is a French territory which can make it an attractive destination for migrants from Madagascar. He said that IOM has been developing a program for several months to fight against this illegal immigration from Madagascar.
"One of the tasks of our project is to offer income-generating activities to potential migrants, in order to stabilize them in their original communities," said Avina. "Because we know, for the most part, that people migrate for economic reasons."