Brazil is reintroducing the requirement for citizens of the US, Australia, Canada and Japan to obtain tourist visas from October 1, the foreign ministry said.
Former President Jair Bolsonaro abolished visa requirements in 2019 to bolster the country's tourism industry, but the four countries continue to demand visas from Brazilians.
In a quietly released statement late Monday, the Foreign Ministry said the decision to grant visa waivers "represented a break with the pattern of Brazil's migration policy, which historically was based on the principles of reciprocity and equal treatment."
"Brazil does not unilaterally exempt other countries from visiting visas without any reciprocity," the ministry said, adding that the government is ready to negotiate a visa exemption agreement on a reciprocal basis.
Brazil's Lula uses Women's Day to announce new spending plans
Bolsonaro criticized the decision last week after news outlet G1 first reported the upcoming change. "Another repeal by Lula. Fewer jobs and less stimulus for the hotel sector," he said on Twitter.
Unilateral decisions by Bolsonaro are rare in diplomacy, according to Leonardo Paz, a political scientist at the Getulio Vargas Foundation, a university and think tank. Its reversal is part of President Luiz Inácio Lula da Silva's ambition to reaffirm his foreign policy, an area neglected under Bolsonaro, Paz said.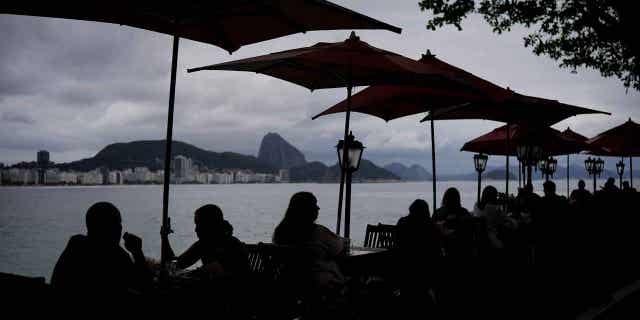 Nevertheless, representatives of the tourism industry were critical of the move.
Arrests rise to 1,500 after pro-Bolsonaro assault on Brazil's capital
The decision was criticized by the chief executive of the cable cars on Sugar Loaf Mountain, one of Rio de Janeiro's top tourist attractions. Sandro Fernandes told Folhapres ahead of the official announcement that the decision would be a "shock".
Fernandes said, "Instead of closing the doors to four nationalities, we should discuss who are the next four to be issued visa exemptions. And then four more. That should be the agenda of the government."
Click here to get the Fox News app
Before the pandemic hit, Brazil received 6.4 million tourists in 2019, well below Mexico's 45 million and Argentina's 7.4 million, according to data from the United Nations World Tourism Organisation.
Data from Brazil's Ministry of Tourism indicated that entries from Americans, Australians, Canadians and Japanese fell between 2019 and 2021, but the pandemic nearly brought the global tourism industry to a standstill and is largely responsible for the decline.