Britain's National Cyber ​​Security Center is reviewing whether Chinese-owned video app TikTok should be banned from government phones, Security Minister Tom Tugendhat said on Tuesday.
TikTok is increasingly focused on fears that user data could end up in the hands of the Chinese government, undermining Western security interests.
The United States, Canada, Belgium and the European Commission are among those that have already banned the app, owned by Chinese company ByteDance Ltd, from government equipment.
When asked by Sky News whether he would like to see TikTok banned from British government phones, Tugendhat told Sky News, "Understanding exactly what challenges these apps present and what they're asking for and they How those are arriving in our lives is incredibly important."
"That's why I've asked the National Cyber ​​Security Center to look into it. I don't have an answer yet. So I'm not going to give you that answer right now. I can't."
Experts warn about the dangers of using Tiktok in schools
In a separate interview with Times Radio he said: "We need to be sure that our phones are not spyware, but useful tools for us."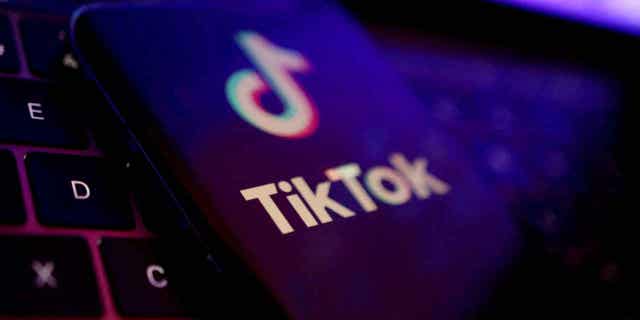 TikTok said it would be disappointed with such a ban.
Tiktok is a 'sharp dagger in the heart' of America and 'corrupting young Americans' warn experts, politicians
A spokesperson for TikTok said, "Similar decisions elsewhere have been based on misplaced fears and driven by broader geopolitics, but we remain committed to working with the government to address any concerns." ,
Last week, the White House endorsed legislation to give the administration new powers to ban TikTok and other foreign-based technologies if they pose a threat to national security.
Britain on Monday cast China as representing an "era-defining challenge" to the world order in an update to its blueprint for security and international policy.
Click here to get the Fox News app
Asked during a visit to the United States on Monday whether the government was considering a ban on TikTok, Prime Minister Rishi Sunak told ITV: "We look at what our partners are doing."
"We want to ensure that we protect the integrity and security of sensitive information. And we will always do so and will take whatever steps are necessary to ensure that," he added.