China on Friday condemned Japan's plan to release treated radioactive wastewater from the damaged Fukushima nuclear plant into the sea and demanded that Tokyo first get approval from neighboring countries.
China has regularly made similar complaints in the past, but has not said how it would respond if Japan goes ahead with the planned release.
China, which Japan attacked in the first half of the last century, has been a frequent critic of Tokyo and its security alliance with the United States, with the ruling Communist Party often using historical mistakes to gain domestic support and weaken Japan's global standing. Has been calling
Fukushima nuclear plant is running out of space for radioactive water, Tepco says
Chinese Foreign Ministry spokesman Mao Ning told a daily briefing on Friday that Japan's behavior was "extremely irresponsible".
Mao said, "I would like to emphasize that Japan's release of treated nuclear-contaminated water from the Fukushima plant is related to the global marine environment and public health, which is not a private matter for the Japanese side."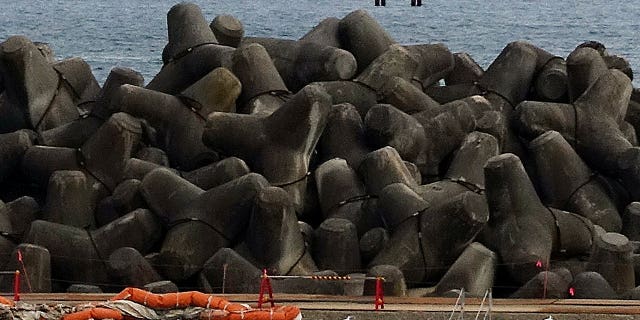 "Unless there is full consultation and agreement with neighboring countries and other stakeholders and relevant international institutions, the Japanese side will not initiate the release of nuclear-contaminated water into the sea without authorization," it said.
Twelve years ago on March 11, 2011, a magnitude 9.0 earthquake and massive tsunami struck the Fukushima Daiichi nuclear power plant, destroying its power and cooling systems and triggering meltdowns of three reactors. A huge amount of radiation was released in the surrounding area.
10 Years After Fukushima Disaster, Cleaning Up Damaged Reactors May Take Another 3 Decades
South Korea, several Pacific island nations and Japanese fishing communities have also objected to the planned release.
Japanese officials and the operator of the plant, Tokyo Electric Power Company Holdings, say radioactive elements in the water have been reduced to safe levels.
Click here to get the Fox News app
Agriculture, Forestry and Fisheries Minister Tetsuro Nomura has said he will work to counter any damage the release may do to the reputation of the region's seafood industry.
"We will back up the safety of fish caught in Japanese waters with scientific evidence," Nomura was quoted as saying by Japan's Kyodo News.