A Chinese official accused the US of being paranoid for expressing concern that shipping cranes made in China could be used for espionage against the United States.
National security and Pentagon officials told The Wall Street Journal they are investigating concerns that cargo cranes widely used at US ports could be using sophisticated technology to monitor US logistics operations. The idea was rejected by China's foreign ministry.
"The claim is complete paranoia," Chinese Foreign Ministry spokesman Mao Ning said at a Monday news conference, according to Newsweek, adding that expressing such concerns "is to mislead the American public."
US crane ship retrieves huge section of Chinese spy craft from Atlantic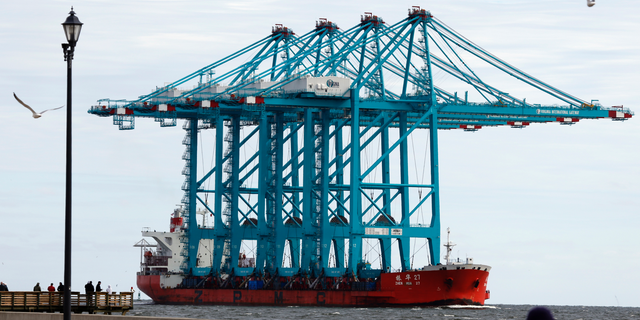 At issue are ship-to-shore cranes manufactured by ZPMC, a Chinese state-owned company that currently makes 80% of the cranes in use at US ports, including some used by the US military.
US officials have expressed concern about sensors that could monitor US logistics operations as well as technology that allows cranes to be controlled remotely, opening the door to potential disruptions to US supply chains.
The cranes are manufactured in China and fully assembled in the US, while Chinese citizens on US visas are sometimes tasked with operating them.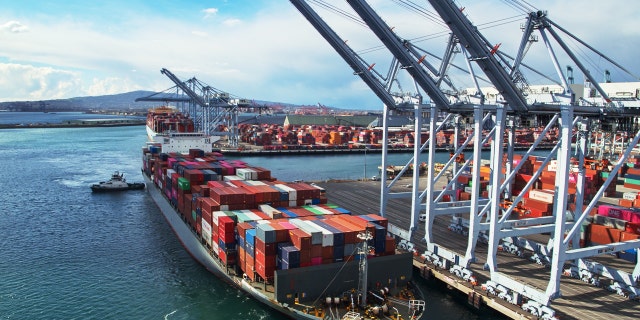 Lawmakers demand accountability from Biden administration after military downs fourth flying object: 'Unacceptable'
Concerns emerged after President Biden signed an $858 billion appropriations bill for 2023 that included a request that the Department of Transportation "investigate the cyber security and national security threats posed by foreign-made cranes at United States ports."
White House press secretary Karine Jean-Pierre referred Fox News White House correspondent Peter Doki to the Department of Transportation defense after questioning, and said that "along with the National Security Council, the Department of Homeland Security and the Department of Defense, the Coast Guard and is in close coordination. Members of the Intelligence Committee are actively working to address potential cyber vulnerabilities in the maritime transportation system. This includes better coordination across the federal government and engagement with key stakeholders in the maritime sector."
Jean-Pierre continued that in February "the administration issued a worldwide sea port vulnerability advisory outlining the potential threats posed by foreign-made port equipment. So, again, this is something the President takes very seriously." We are and will always take action to ensure that we protect our national security."
The spying cranes come just weeks after China caught a high-altitude surveillance balloon drifting over the US and eventually shot it down off the coast of South Carolina, raising concerns about China's growing use of the technology for espionage activities in the United States. Worry increased.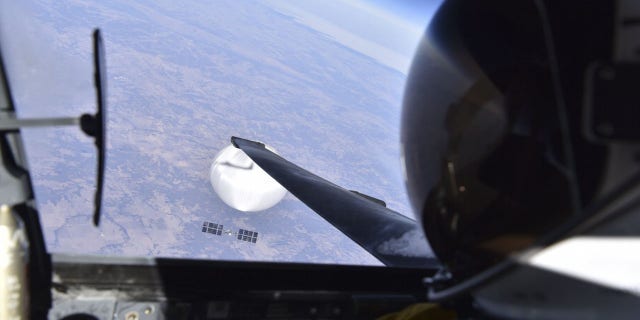 Click here to get the Fox News app
The Pentagon did not immediately respond to Fox News Digital's request for comment.