China has announced it will resume all visa travel, officially reopening its borders to tourists for the first time since the start of the coronavirus pandemic three years ago.
Health officials in Beijing and the World Health Organization called for and implemented travel restrictions during the pandemic to help combat the spread of infection.
Now, China is looking to restart tourism to boost its economy.
"China will continue to make better arrangements for the safe, healthy and orderly movement of Chinese and foreign personnel based on scientific assessment and in light of the situation," foreign ministry spokesman Wang Wenbin told reporters. "We also hope that all parties will cooperate with China in creating favorable conditions for cross-border exchanges."
Ted Cruz China writes Pelosi's SXSW speech tells countries to 'work together'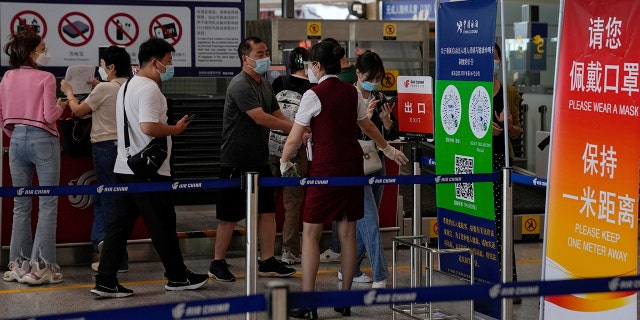 The announcement on Tuesday comes after the country declared a "decisive victory" over COVID-19 in February.
It is one of the last major countries to reopen its borders to tourists.
Click here to get the Fox News app
Tuesday's notice did not specify whether vaccination certificates or negative COVID-19 tests would be required.
China previously stuck to a harsh "zero-covid" strategy that included sudden lockdowns and daily COVID-19 testing.