Chinese President Xi Jinping officially won a third five-year term as president on Friday following a vote by the country's mostly ceremonial legislature.
The National People's Congress voted 2,952 to 0 to re-elect Xi, 69, putting him on track to remain in power for life.
Xi's victory was a foregone conclusion since he first came to power in 2012 as he sidelined potential rivals and filled the top ranks of the ruling Communist Party with his own supporters.
NPC members are appointed by the ruling party and dissenters are not common.
China writes fiery letter to Hawley on Covid Origins Bill: 'Political manipulation'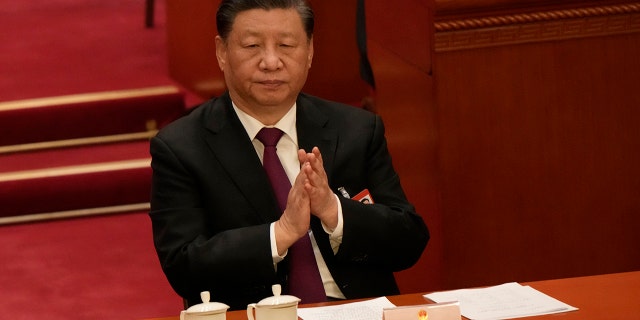 Xi nominated himself in October for a third five-year term as party general secretary, breaking a longstanding Chinese tradition where leaders hand over power after two terms or once a decade.
His two-term limit had previously been removed from the Chinese constitution, with leading experts predicting he could choose to stay in power for life.
Josh Hawley unveils bill to block Chinese corporations, CCP-affiliated entities from buying US farmland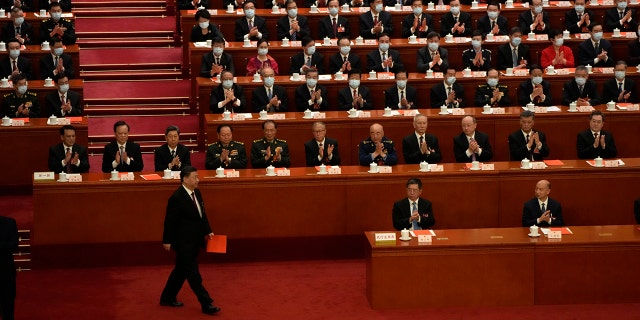 NPC members were not given a list of possible other candidates, so it was assumed that Xi ran unopposed. The election process was done mostly in secret.
With the expansion of the presidency, Xi was unanimously named commander of the People's Liberation Army, the formal name of China's military.
China urges Kevin McCarthy to avoid repeating Nancy Pelosi's visit to Taiwan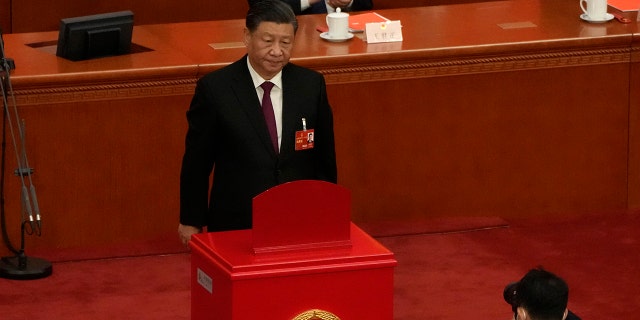 The Chinese armed forces are unique in that they are led by the ruling political party, not its members sworn to defend the country or the constitution.
Click here to get the Fox News app
The elections were held as China faces growing international pressure to tone down its aggression in the East China Sea and its hostilities with Taiwan and Hong Kong, and calls from Russia to end its invasion of Ukraine. Used to be.
The Associated Press contributed to this report