Italian prosecutors have placed former Prime Minister Giuseppe Conte under investigation for mishandling the outbreak of the COVID-19 pandemic in early 2020, three sources with direct knowledge of the matter said on Thursday.
The sources said a total of 19 suspects included former health minister Roberto Speranza, Attilio Fontana, the governor of the Lombardy region, and officials and officials from Italian national and regional public health bodies.
Prosecutors in the northern city of Bergamo, the epicenter of the deadly outbreak of COVID-19 that began in February 2020, issued a statement late Wednesday saying they had completed their investigation against 17 suspects, without naming them.
FBI Director Says COVID Pandemic 'Most Likely' Originated From Chinese Lab
The sources said he cited the 17 people in the statement because documents related to the former prime minister and former health minister had been transferred to a different court dealing with government data under Italian law.
The crimes alleged in the concluding act of the investigation by Bergamo prosecutors are multiple murders, criminality in an epidemic and refusal to perform official functions.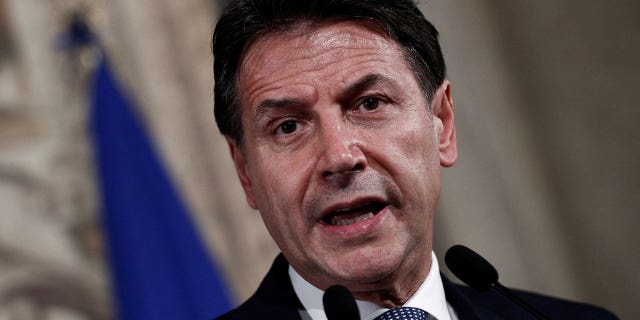 two issues
The investigation conducted by the Public Prosecutor's Office in Bergamo essentially deals with two issues.
The first reason was that the badly affected small towns around Bergamo were not locked down earlier in the outbreak, when infections were rising rapidly.
The second aspect relates to the fact that Italy's pandemic plan had not been updated since 2006.
Credibility Crisis: The New York Times Helped Mislead America Over Covid Lab Leak Theory
Conte, who was prime minister from 2018 to 2021 and now leads the opposition 5-Star movement, said he would cooperate with prosecutors.
"I face the country with calmness, having acted with the greatest commitment during one of the most difficult moments experienced by our republic," Conte said.
Speranza, who represents the opposition Democratic Party (PD) in parliament, said he had acted in the best interests of the country and prepared to commit himself.
Click here to get the Fox News app
Iacopo Pensa, a lawyer for Lombardy President Fontana, said his client had been questioned as a witness and should not have been kept under investigation.
Fontana told a radio station on Thursday, "It's a shame that a man initially heard as a witness, found out from newspapers that he's under investigation, it's a shame."
In an emailed statement the family association of COVID victims said the dead paid the price for institutional incompetence and inefficiency.
"To this day, the history of the Bergamo and Lombardy massacres is being rewritten … Italy has forgotten what happened in the spring of 2020, not because of Covid but because of precise decisions or lack of decisions," he said.