Seven people, including an unborn baby, were killed after a gunman opened fire during a Jehovah's Witnesses hall meeting in Hamburg, German reports said on Friday.
The gunman, identified only as Philipp F due to German secrecy laws, fired more than 100 rounds on Thursday night before taking his own life in what is believed to have been a lone attack.
According to the BBC, his motive has not been confirmed, although he was reported to be a former member of a religious group who harbored "malafides" towards the community.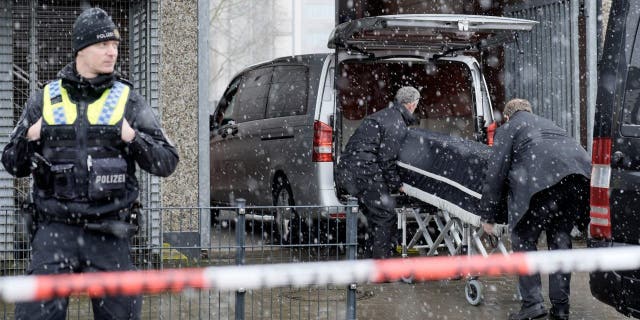 German officials: shots fired inside the church, resulting in several deaths
Chancellor Olaf Scholz, former mayor of Hamburg, described the attack as a "brutal act of violence".
Footage of Thursday's attack has since emerged from a resident near the hall which shows the gunman firing through a window into the living room.
Two women and four men died during the attack, along with a seven-month-old unborn child. The BBC reported on Friday that the baby's mother survived the attack with injuries to her womb.
Eight other people were injured in the attack, four of them seriously.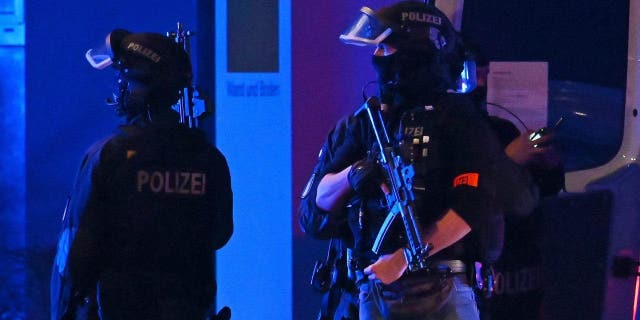 German authorities react to shots fired inside Jehovah's Witness hall, killing several
Emergency officials were called at 9:04 p.m. after gunshots were heard in Germany's second largest city. By 9:09, a special operations unit had arrived on the scene.
Hamburg's state interior minister Andi Grothe told reporters, "We can assume that he saved many lives."
Hamburg police chief Ralf Martin Meyer said the guns were legally owned and that the gunman had an arms license.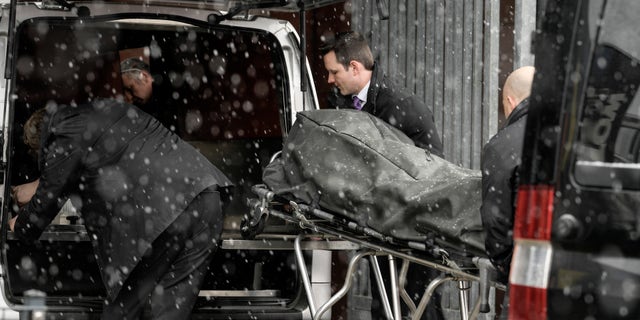 Click here to get the Fox News app
The mayor also said that the 35-year-old man was flagged for possibly being inappropriate for carrying a weapon, but that officers did not find that any rules were broken in removing said weapon.
After reaching the scene, the German officers did not need to fire a single shot.
It is unclear when exactly the gunman took his own life.
The Associated Press contributed to this report.