A transport minister has resigned and a station manager has been arrested after a head-on crash between a passenger and goods train killed at least 57 people, officials said. There is a possibility of increasing.
Events surrounding the collision in Tempe Greek Prime Minister Kyriakos Mitsotakis said during a televised speech that "everything in this tragedy, unfortunately, points primarily to human error."
As of Thursday, 57 people are confirmed dead in the disaster and about 50 are hospitalized in northern Greece. More than 300 people were on board the train late on Tuesday night when the accident happened.
"We can see that there are more [bodies of] "Unfortunately, they are in a very bad condition because of the collision," Yiannis Artopios, a spokesman for the fire service, reportedly told state television.
Several cars derailed, engulfed in flames in train crash in Greece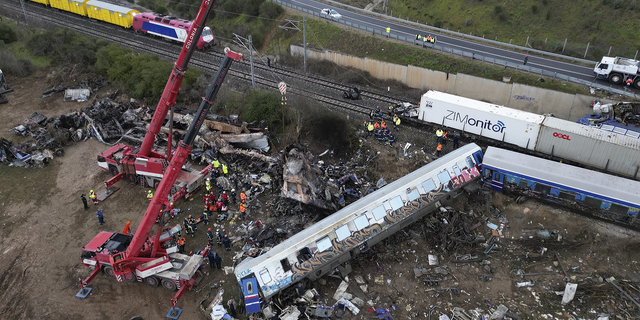 The Larissa station manager was arrested on Wednesday following the collision and has been charged with several counts of negligence and causing grievous bodily harm through negligence, as a judicial inquiry tries to establish whether the two trains collided. Why were they running in opposite directions on the same track?
According to the BBC, the 59-year-old employee in charge of signaling has denied any wrongdoing and blamed the accident on a possible technical failure.
Two dead as overloaded migrant boat capsizes near Greece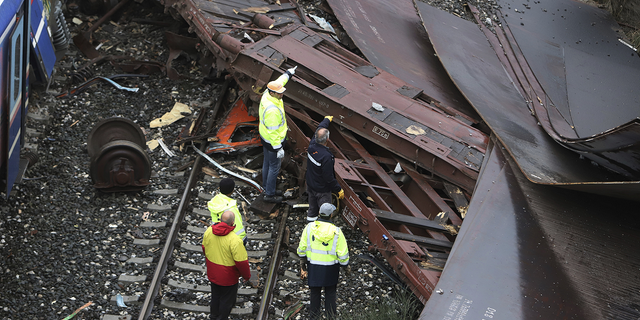 In the wake of the accident, Transport Minister Kostas Karamanlis has resigned and his replacement has been ordered to investigate its causes.
"We will work so that the words 'never again' are not an empty pledge," Mitsotakis said during his televised address on Wednesday.
The passenger train is owned by the Italian private rail operator Hellenic Trains.
Click here to get the Fox News app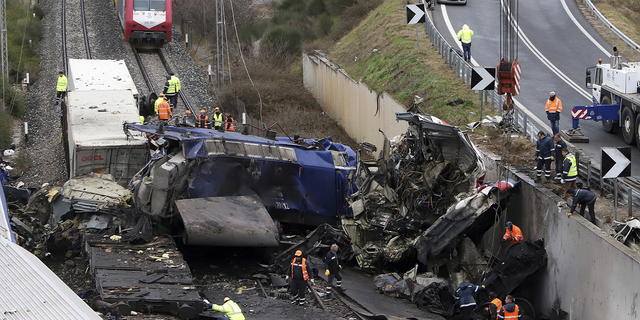 Meanwhile, railway workers' unions have called for a strike on Thursday, halting national rail services and the metro in Athens.
They are protesting working conditions and what they describe as a dangerous failure to modernize the Greek rail system due to a lack of public investment during a deep financial crisis that spanned the past decade and brought Greece to the brink of bankruptcy. Made it stand
The Associated Press contributed to this report.