Haitian authorities have identified new suspects in the July 2021 assassination of President Jovenel Moise, including a priest and a known gang leader.
Police spokesman Gary Desrosiers said in an interview with Radio Television Carabès on Friday that warrants have also been issued for eight police officers.
None of the new suspects have been arrested, and it was unclear what role they may have played.
Alex Murdog implicates groundskeeper after murders, video shows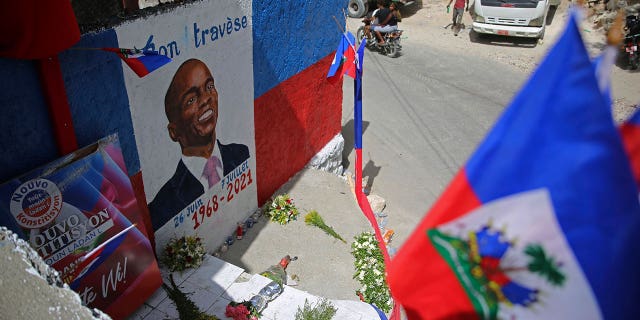 Desrosiers identified the gang leader as Vitel'Homme Innocent, leader of the Kraze Barye gang, which roughly translates to "breaking barriers". He is also sought by the FBI, which accused him of helping in the October 2021 kidnapping of 17 American missionaries.
Desrosiers did not provide further details, and he did not immediately return a message for comment.
Click here to get the Fox News app
Prior to the announcement of the new arrest warrant, more than 40 suspects had been detained in the case, including at least 18 Colombian ex-soldiers who were accused of invading Mosses private residence. In which his wife was injured.
Another 11 suspects remain in US custody, including a former Haitian senator and other prominent players.