Iran's Supreme Leader Ayatollah Ali Khamenei has called for the death penalty for the man who poisoned hundreds of schoolgirls – saying it would be an "unforgivable crime" if the chain of events was intentional.
According to Monday's CBS News report, Khamenei said of the poisoning, "If the poisoning of the students is proven, then the people behind this crime should be given the death penalty and there will be no amnesty for them."
The comments come as Iranian officials in recent weeks have begun to acknowledge the poisoning, which began last year and left hundreds of schoolgirls across the country ill.
The attacks have so far affected more than 50 schools and more than 400 schoolgirls in Iran's 21 provinces, with some politicians blaming religious extremist groups opposed to girls' education.
Iran forces female students to attend hijab 'counseling' after months of women's rights protests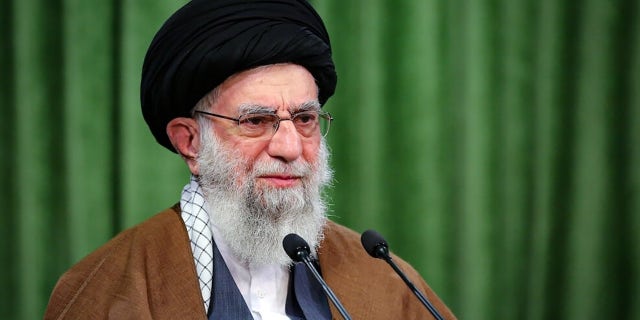 However, little is known about how the poisonings occurred or whether they were intentional, and there is no previous history of religious extremists targeting female education in Iran.
Iranian Interior Minister Ahmad Vahidi has pointed to authorities collecting "suspicious samples" from some schools, though he did not elaborate on what they had found and instead urged the public to remain calm while enemies of the regime accused of trying to spread fear.
Meanwhile, parents have posted photos on social media of schoolgirls with IVs in emergency rooms, with the girls complaining of headaches, heart palpitations, shortness of breath, nausea, dizziness and lethargy. Others describe smelling tangerine, chlorine or cleaning agents.
According to CBS, a schoolgirl said, "All of a sudden there was a very bad smell, I felt dizzy and I fell to the ground."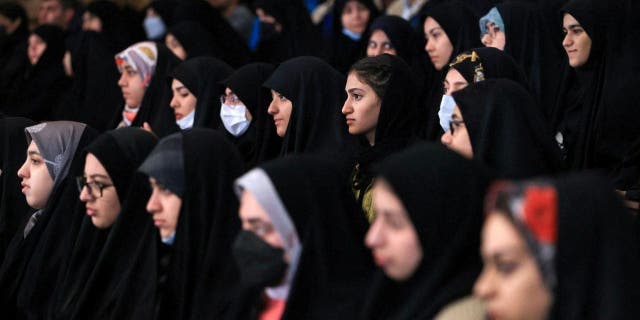 Suspected of poisoning hundreds of schoolgirls in Iran, closing classes for girls seeking education
Reports of attacks continued over the weekend, with one student complaining that he "felt nausea and intense chest pain" and that his "legs went numb" after a suspected attack.
Emergency doctors at a hospital in the western city of Borujerd, where one of the suspected attacks took place, said "most of the students suffered symptoms such as headache, respiratory problems, lethargy, nausea and hypotension."
The suspected attacks also come amid months of protests over the death in police custody of Mahsa Amini, who was arrested for violating the country's head-covering laws. Some of those protests have also been joined by schoolgirls, with Masih Alinejad, a New York-based Iranian-American activist, saying the girls are now "paying the price" for their outspoken behavior.
"Now Iran's girls are paying the price for the fight against compulsory hijab and they are being poisoned by the government," Alinejad said on Twitter.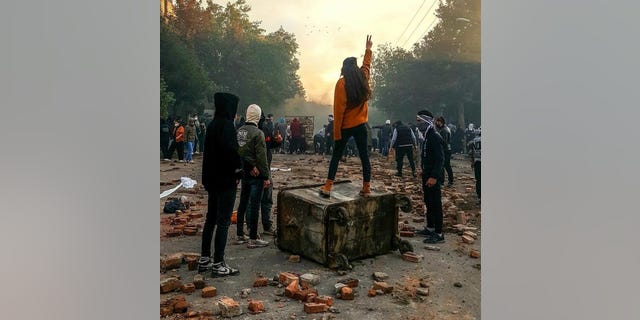 Click here to get the Fox News app
Maryam Rajavi, president-elect of Iran's National Council of Resistance, took aim at Khamenei's response on social media on Monday, arguing that the supreme leader was attempting to shift blame for the poisoning.
"Of late, Khamenei has woken up and is blaming others for the poisoning of the schoolgirls, fearing a rebellion," Rajavi said. "But no one else should be blamed except him and the agencies and elements under him. Otherwise, Khamenei should accept a visit by an international investigative mission that we asked the United Nations to constitute from day one. Meanwhile, we must step in." Our protests and demonstrations."
Authorities have sought to reassure parents that they are taking the matter seriously, with Iranian Education Minister Yousef Nouri saying on state television on Sunday that they fully understand parents' concerns and are working closely with the issue. are taking seriously.
Meanwhile, Grand Ayatollah Abdullah Javadi Amoli asked the authorities to "resolve the problem as soon as possible … to reassure the nation".
"It is appalling that the reason why the students were poisoned is yet to be ascertained," he said.