Four Palestinians, including a teenage boy, were killed in an Israeli army attack near the occupied West Bank city of Jenin on Thursday, Palestinian officials said.
It was the latest bloodshed in a year-long wave of violence in the region.
The Israeli military confirmed that its soldiers were serving in the Jenin refugee camp, but gave no further details. The area is known as a stronghold of Palestinian militants and Israel frequently conducts military raids in the area.
The Palestinian Ministry of Health identified three of the dead as Youssef Shrim (29), Nidal Khazim (28) and Omar Avdeen (16). The identity of the fourth was not immediately known.
Amateur video taken by people in Jenin showed a crowd of Palestinians surrounding a car suspected to be carrying Israeli soldiers. Another clip shows Israeli military vehicles towing the car away.
UN nuclear watchdog: Libya lacking 2.5 tons of uranium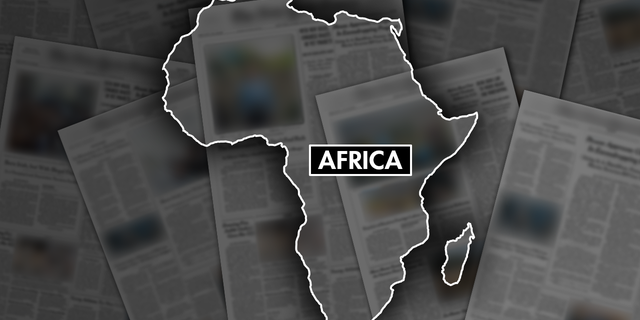 Click here to get the Fox News app
Thursday's death brings to 83 the number of Palestinians killed since the beginning of the year as Israel carried out arrest raids in the West Bank in response to a series of attacks last spring. In 2023, 14 people have been killed in Palestinian attacks against Israelis.
According to an Associated Press tally, nearly half of the Palestinians killed this year were affiliated with terrorist groups. Israel says most of the dead were terrorists. But stone-pelting youths protesting the intrusion, some in their early teens, and others who were not involved in the clashes, which included more than 60 men, have also been killed.
The current round of violence is one of the worst between Israelis and Palestinians in the West Bank in years. It began a year earlier after a series of Palestinian attacks against Israelis, which led to almost nightly Israeli raids in the West Bank.
About 150 Palestinians are expected to be killed in the West Bank and East Jerusalem in 2022, making it the deadliest year in those areas since 2004, according to B'Tselem, a prominent Israeli rights group. During the same period, 30 people were killed in Palestinian attacks against Israelis.
In the 1967 Middle East war, Israel captured the West Bank, Gaza Strip and East Jerusalem. The Palestinians seek those territories for their future independent state.