British police are on the hunt for a group of people who have repeatedly abused foxes – including setting them on fire in east London.
An animal rescue group called police late last month to report that a fox had been set on fire in a wooded area near Kestrel Avenue and Linton Gardens.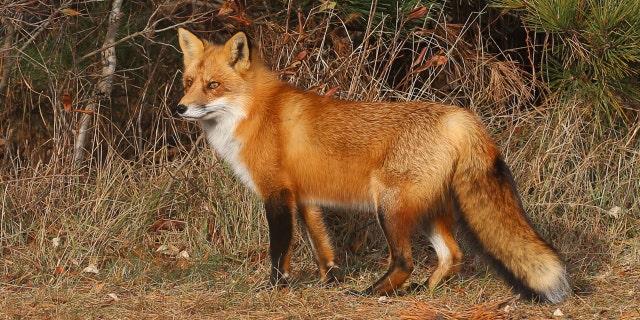 A resident reported waking up around 1 a.m. to the sound of someone shouting. Police said that upon inspection, the person saw a group of men pour lighter fluid over a fox and set it on fire with a lighter.
The fox managed to escape but was badly burnt. The extent of the animal's injuries – or whether it survived the horrific attack – is unknown.
Arizona woman charged with 43 counts of animal cruelty: Police
Investigators determined that the group of men regularly visited the area in the early morning hours and previously captured and tortured foxes. Police said the group set the foxes on fire to lure them out of their dens and set their dogs on them.
Detective Constable James Mahoney said in a statement: "I am truly shocked and sickened by these horrific, cruel incidents and I would appeal to anyone to come forward with information so we can catch those responsible and prevent any foxes from being hurt prevent that from happening."
Click here to get the Fox News app
Mahoney urged nearby residents to check doorbells, dash cams, or CCTV footage "if you have caught these heinous crimes or a group of men matching the description."