State-employed archaeologists in Greece launched strike action on Tuesday in protest against an attack on an archaeologist responsible for the resort island of Mykonos, which they say may be linked to commercial pressure to boost tourism development.
Archaeologist Manolis Saros was beaten by an unknown man along with a possible accomplice in Athens last week and was left unconscious and bleeding in the street. The 53-year-old was taken to a state hospital in the Greek capital.
Israel pushes judicial reform despite massive protests
Archaeologists employed by the Ministry of Culture stopped work for five hours to protest what their union described as a "mafia-style attack".
Despina Koutsoumba, head of the union of protesting archaeologists, told an online news conference on Monday: "The private life of our colleague … does not justify any criminal attack of this kind and we directly relate it to those cases." which he held on the island of Mykonos." ,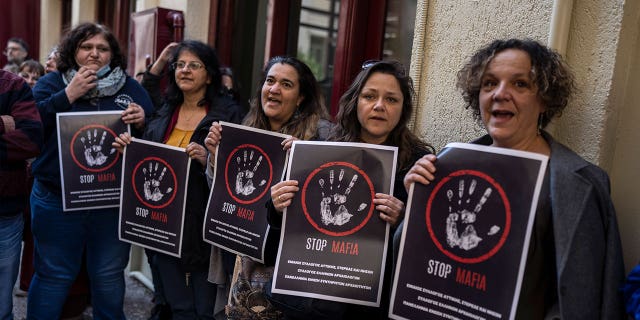 "During the course of his duties he had dealt with serious cases of breaches of archaeological and environmental legislation and breaches of the Coastal Zones (Protection) Act."
The protest was joined by employees of the ministry as well as the national union of archeological conservators in Athens.
Planning permission in Greece is often subject to veto by the local archaeological service, which is tasked with protecting the country's ancient heritage.
Click here to get the Fox News app
One of Greece's most famous holiday destinations, Mykonos was inhabited in ancient times and hosts an archaeological museum. It is located next to the small and uninhabited island of Delos, an ancient commercial, religious and political center that is considered one of the most important archaeological sites in Greece.
The Ministry of Culture condemned the attack, while Mykonos Mayor Konstantinos Koukas described the beating as a "criminal and brazen attack that has shaken us all."