A man who helped the violent Sinaloa Cartel smuggle cocaine into Mexico and the United States for more than a decade pleaded guilty Wednesday to drug trafficking charges.
According to court documents, 61-year-old Jaime Antonio Mandujano Yudwe worked with the Sinaloa Cartel between 1998 and 2012 to move cocaine from Colombia to various parts of Mexico.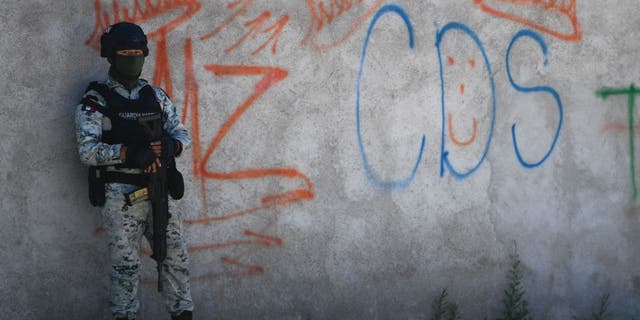 Mandujano Yudwe communicated the GPS coordinates for the boats found in the Pacific Ocean. Prosecutors said the cocaine-laden boats from Colombia would divert supplies to boats controlled by the Sinaloa Cartel.
These boats would transport multi-kilogram quantities of cocaine back to Mexico, where it would be smuggled into the United States for sale by other Sinaloa Cartel members. Prosecutors alleged that Mandujanoa Udwe knew that the cocaine would eventually be transported to the United States for distribution.
US abduction survivor in Mexico horrified to see others die: family
Manujanoa Udwe was arrested in Spain in August 2014 and extradited to the United States at the request of Washington, the Justice Department said.
Prosecutors said Manujanoa Udwe pleaded guilty to one count of conspiracy to distribute five kilograms or more of cocaine – knowing and intending that it would be imported into the United States. Manujanoa Yudve is to be sentenced on June 15. He could face a maximum sentence of life imprisonment.
Click here to get the Fox News app
Manujanoa's guilty plea comes as US senators are re-introducing legislation designating Mexican drug cartels as a "terrorist organization" following the kidnapping and murder of two Americans this week.
Fox News' Kelly Lacko contributed to this report.