Egyptian officials on Thursday revealed the discovery of a mysterious, 30-foot-long corridor inside one of the pyramids of Giza.
Describing the discovery at a Thursday press event, Egypt's Minister of Tourism and Antiquities, Ahmed Issa, said the chamber is thought to be about 4,500 years old. The corridor above the main entrance to the pyramid of Khufu is about 30 feet long and about 6 feet wide.
The area was unexplored by archaeologists for hundreds of years and was only now discovered thanks to modern scanning equipment. Issa credits the discovery to the International Scanned Pyramid Project (SPP).
Experts have no explanation yet as to why the corridor was built. Christian Grosse, professor of non-destructive testing at the Technical University of Munich and a leading member of the SPP, said he hoped the corridor would spur further discoveries.
Egyptians demand return of Rosetta Stone from British Museum to Egypt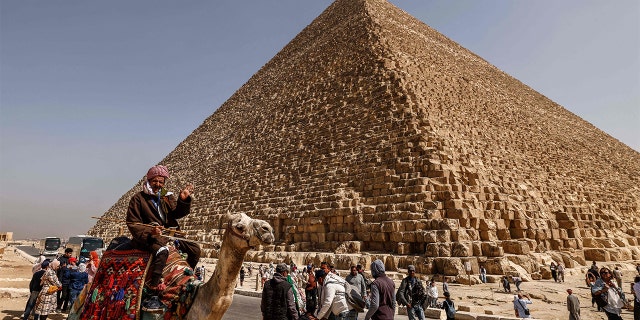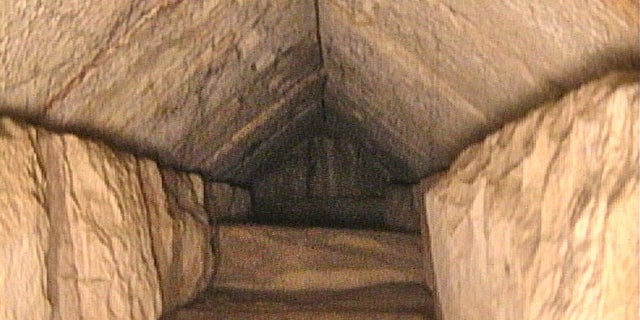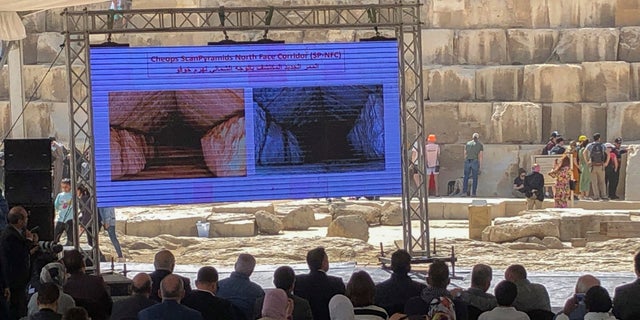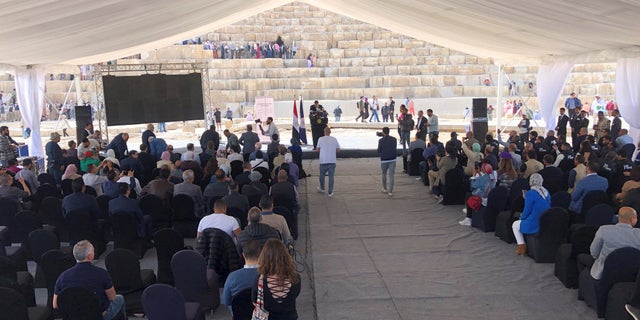 "The last chamber has two large limestone boulders, and the question now is what lies behind these boulders and below the chamber," Gros said.
Click here to get the Fox News app
The Pyramid of Khufu is named after the Fourth Dynasty pharaoh who ordered its construction from 2509 to 2483 BCE. The Pyramids of Giza and other remains of ancient Egypt account for a large part of modern Egypt's economy, bringing in tourists from all over the world. ,
The Associated Press contributed to this report.