The Netherlands has returned the remains of nine indigenous people that archaeologists found 30 years ago on the tiny Dutch Caribbean island of St Eustatius, officials said.
The repatriation was requested by the island's Department of Culture as part of a new effort to recover artifacts and human remains held by former colonial powers and others in order to uncover and preserve the history of St. Eustatius .
The island government said in a press release on Monday that some artifacts found on the island with bone fragments, known as statia, date back to the 5th century.
Archaeologists unearth Roman-era Sphinx-like statue in Egypt
Government Commissioner Alida Francis said, "Our story is much wider and richer than we thought, and it is up to us to tell that story."
The repatriation process took about a year, and officials said a local cultural heritage committee would seek advice from residents on how and where to repatriate the remains.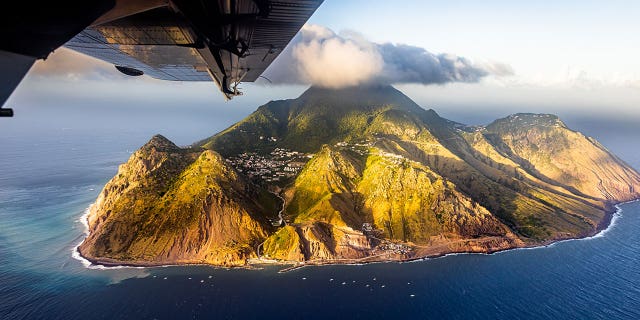 The Caribs are believed to have lived in St. Eustatius before the arrival of the Spanish conquistadors. The island subsequently changed hands several times between Britain, France and the Netherlands. It is now a special municipality of the Netherlands with a population of approximately 3,200.
Bone fragments and artefacts, including porcelain boxes and remains of shell food, were found during excavations at the airport in the capital of Oranjestad as part of a research project from 1984 to 1989, officials said.
Click here to get the Fox News app
Government spokesman Johnson Johnrose told The Associated Press that the remains were flown in on a commercial airline and preserved by two professors from Leiden University in the Netherlands. Officials said the remaining artifacts would be returned in the coming months.
In 2021, archaeologists discovered dozens of skeletons during an expansion project at the same airport, which they believe were part of an 18th-century cemetery in a former sugar plantation.
The government also announced that it is seeking to recover other local artifacts currently housed at the American University of William & Mary in Williamsburg, Virginia.