North Korea launched a mock attack on South Korea on Friday, with dictator Kim Jong Un watching on.
The North Korean military conducted a live-fire artillery drill, launching a series of missiles, the latest step in a showdown back and forth with the United States and South Korea.
North Korea fired short-range ballistic missile, South Korea said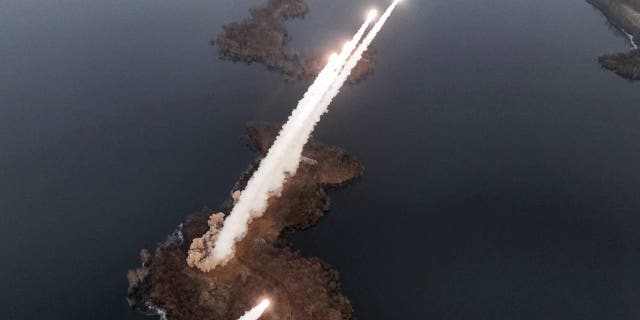 Kim Jong Un, surrounded by military leaders, watched the drill from an undisclosed location. His younger daughter Kim Joo-ae was also present at the launch.
Images of the incident were captured and distributed by the state-run Korean Central News Agency
The dictator reportedly instructed his troops to prepare in response to "frantic war preparation moves" from the nation's enemies.
North Korea threatens action after US flies nuclear-capable B-52 bomber over Korean peninsula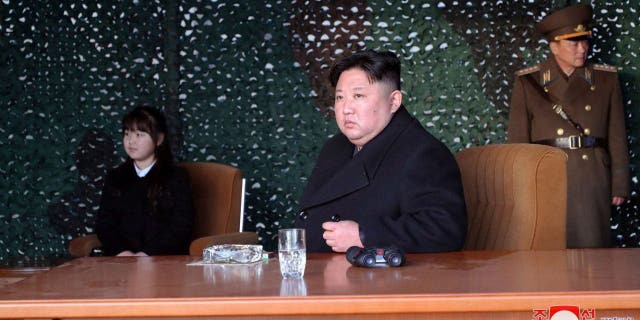 Earlier this week, Kim's sister Kim Yo Jong threatened "swift, coercive action" in response to a joint military exercise. between America and South Korea,
During the exercise, an American B-52 capable of carrying nuclear weapons flew alongside a group of South Korean warplanes.
Click here to get the Fox News app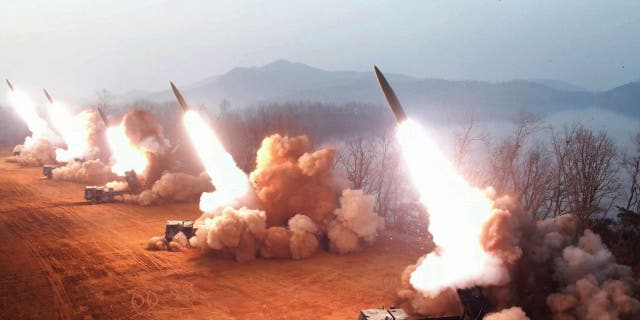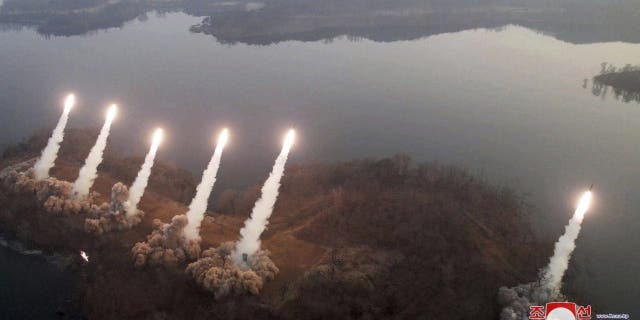 In response to the joint exercise, North Korea short-range ballistic missile fired fell into the sea near South Korea's west coast on Thursday, according to South Korean military officials.
South Korea's Joint Chiefs of Staff said the weapon was fired from the area around the western coastal city of Nampo at around 6:20 p.m. It did not immediately release an assessment of how far the missile flew.
Fox News' Chris Pandolfo and Lawrence Richard contributed to this report.