Pakistani police kicked off a two-day operation to arrest former prime minister Imran Khan as violent clashes delayed a court-ordered stay so a cricket match could begin.
"We cannot risk the safety and security of the Pakistan Super League (PSL)," a senior police officer told Reuters news agency, clarifying that operations would resume after the completion of the cricket tournament.
The Lahore High Court also ordered police to halt operations pending a hearing on the validity of the arrest warrant after police and 70-year-old Khan's supporters clashed outside his home, the BBC reported.
Supporters of Khan's party Pakistan Tehreek-e-Insaf (PTI) protested Khan's arrest, which the former prime minister insisted was unnecessary as he had agreed to appear in court on 18 March. But the police refused to accept the signed surety. Bandhan and tried to arrest him anyway.
French protesters launch another round of strikes as committee of senators, MPs examine pension bill
A lower court had issued a warrant for his arrest for disobeying orders to present himself over allegations that he had illegally sold state gifts given to him by foreign dignitaries during his time in office.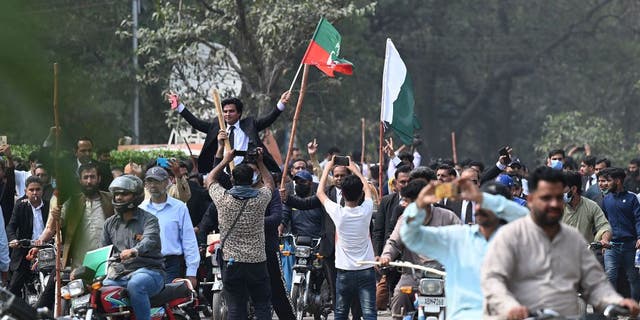 According to a list shared by Information Minister Maryam Aurangzeb last year, the gifts included seven watches, one of which cost around $300,000, as well as perfume, diamond jewelry and dinner sets.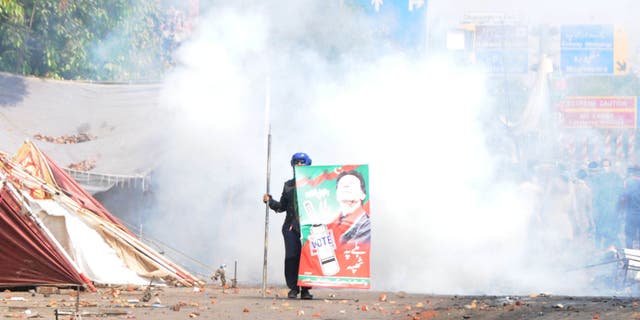 The country's parliament removed him from office through a no-confidence vote over the allegations, which he says are politically motivated. He denies any wrongdoing.
Bill to concentrate power in Netanyahu coalition advances; Israeli legal reform proceedings
Khan previously told the BBC, "Whether I am in jail or not, they will not be able to stop my party from winning."
Since then, he has held nationwide protest rallies to demand mid-term elections, during one of which he was shot and injured.
The police tried to take Khan by force, but his supporters persisted and clashed with the police over a two-day period before the PSL cricket tournament was decided to stop.
22,000 arrested during Iranian protests pardoned, government says
An unnamed senior police officer told Al Jazeera, "Since the teams have to reach the stadium a few hours before the match and the routes need to be cleared, Zaman Park's security personnel have stepped back for a while."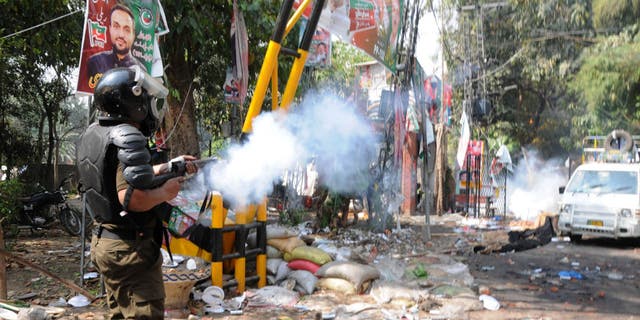 The Gaddafi Stadium, which hosts matches between Lahore Qalandars and Multan Sultans, is more than five miles from Khan's home.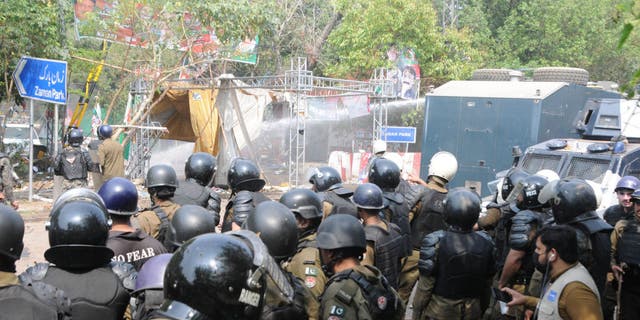 Khan came out and spoke to his supporters, and his party wrote on Twitter that "the people" had pushed back police that had been "sent to harm Imran Khan."
Cricket remains the most popular sport in the country, attracting international players to the country. Sport often finds itself entangled with politics.
Click here to get the Fox News app
Khan himself enjoyed an illustrious career as a cricket professional, playing as a bowler for Pakistan where he earned the third all-time Test bowling ranking during the 1980s.
Reuters contributed to this report.