A Polish court on Thursday sentenced a man to life in prison for the deadly attack on Gdansk mayor Pawel Adamowicz in 2019.
Stephen Wilmont stabbed Adamowicz, 53, on stage during a Life charity event on January 13, 2019. Adamowicz died of his wounds the next day, despite a blood transfusion and other efforts by doctors to save him. The assassination shocked Poles and plunged the country into mourning.
Judge Aleksandra Kaczmarek said in his ruling that Wilmont had committed an "unprecedented murder" in the history of Poland, but did not say that it was a political crime, despite Wilmont's criticism of the party to which Adamowicz belonged, which is now in the opposition. is in
Poland's military reforming, more than doubling its forces to counter Russian threat: report
Kaczmarek insisted that Wilmont's crime was "horrible" because he had planned it in a way for the public to see and showed no remorse during the subsequent trial.
The conviction came after a three-year-long investigation and a one-year trial and was in line with the prosecution's motion. Wilmont's attorneys said they would appeal the sentence.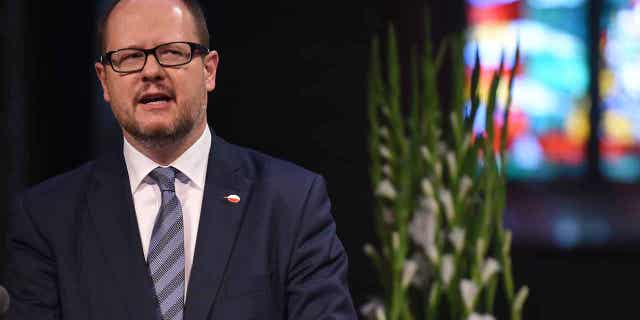 Poland, Slovakia plead for fighter jet shipment to Ukraine
Adamowicz's brother, MP Piotr Adamowicz, said the verdict had closed a phase in the case, but an appeals hearing could be expected later this year.
Adamowicz said, "Nobody can give my brother his life back."
Click here to get the Fox News app
The situation is "not easy" for the family, which has gone through "a great tragedy in 2019", which is brought back at every court session.
The conservative ruling Law and Justice party has faced allegations that the hostile environment created against Adamowicz and other socially liberal politicians, fueled by state media, created fertile ground for violence against them.