Ukrainian officials said Russia launched a major missile attack on Ukraine on Thursday morning, targeting dozens of residential buildings, killing at least six people and damaging a major nuclear plant.
The attack involved more than 80 missiles and eight drones to hit targets across Ukraine, including the capital city of Kiev. It was the biggest attack in recent weeks.
Valery Zaluzny, chief commander of Ukraine's armed forces, said about three dozen missiles had been intercepted and half the drones had been shot down.
"Last night Russia attacked Ukraine with 81 missiles and 8 martyred drones. [Thirty-four] Cruise missiles and 4 drones were shot down by the air defense of Ukraine. 8 [Russian] Ukraine's Defense Department said the missiles missed their target.
Ukraine's Bakhmut could fall in days, NATO chief says, as Russia claims victory in city's east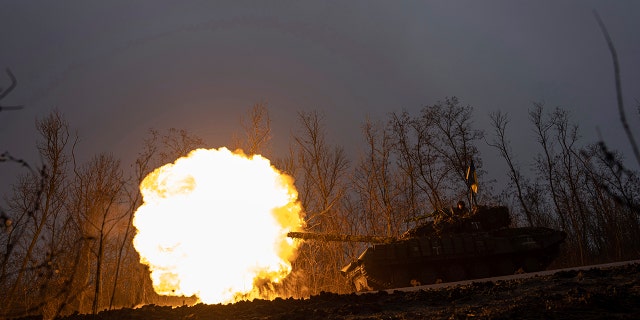 As a result of the attack, the Zaporizhia nuclear power plant, previously conquered by Russian troops, lost power according to nuclear state operator Energoatom.
According to Energoatom, the nuclear plant relies on 18 diesel generators, which can run the station for 10 days. It is the sixth time the plant has suffered a blackout since it was occupied by Russian troops months ago.
The Zaporizhzhya plant has been the subject of international concern because a possible explosion or meltdown could result in unprecedented destruction in the surrounding areas.
"The countdown has begun," said Energoatom.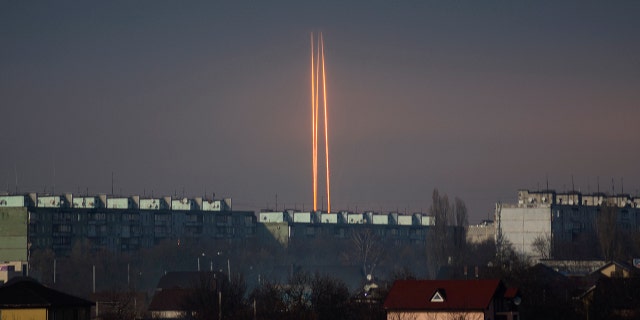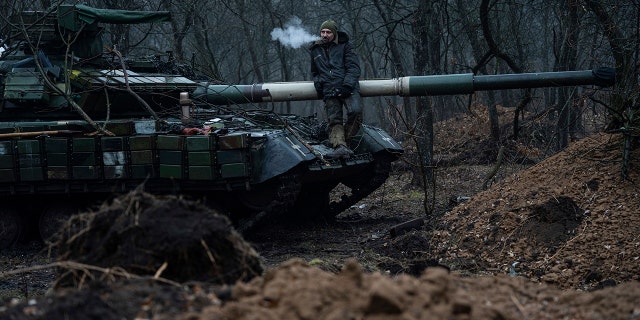 Lviv governor Maxim Kojitsky said five people were killed and three buildings were destroyed in the Lviv region. He said the death toll could rise as rescue workers were working to clear the debris.
Fall of Ukraine's Bakhmut city will not mean Russia's strategic victory: Pentagon
Dnipropetrovsk governor Serhiy Lysak said a sixth person was killed and two others wounded in several attacks across the region.
Maxim Marchenko of the Odessa government also said that residential buildings were affected and several power lines were damaged. In addition, at least six missiles and one drone were shot down.
Kharkiv government's Oleh Sinihubov said 15 missiles hit residential buildings. There were no casualties.
Three power stations owned by private power operator DTEK were also reportedly damaged during the attack. The company said there were no casualties but the equipment was badly damaged.
US intel community warns of 'complex' threats from China, Russia, North Korea
Kyiv Mayor Vitali Klitschko said three people were injured in the city's Svyatoshinsky district and that infrastructure and vehicles were also destroyed in the city.
"We woke up from the explosion, it was very loud and we saw cars burning," said 49-year-old Marianna Kuriluk.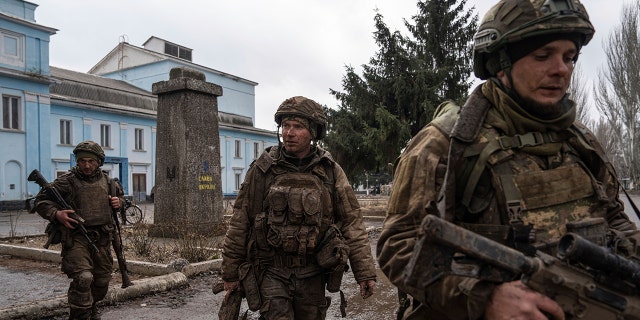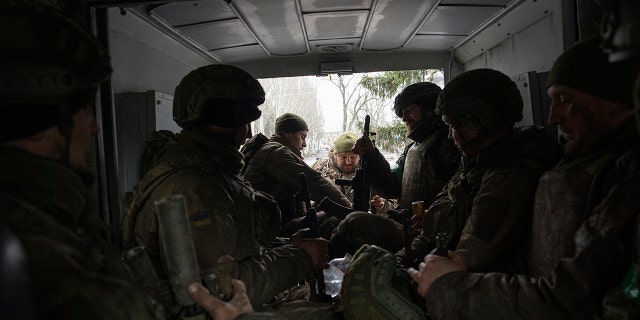 The alarm rang throughout the night and into the morning in Kiev. It was taken down just before 8am
Russia's missile barrage came as its forces advanced into Bakhmut in Ukraine, where the two sides fought for six months. Much of the city has been destroyed or turned to ashes.
The attack came after UN Secretary-General António Guterres visited Kiev for talks with President Volodymyr Zelensky about keeping Ukrainian shipping ports open to ship grain from its Black Sea ports.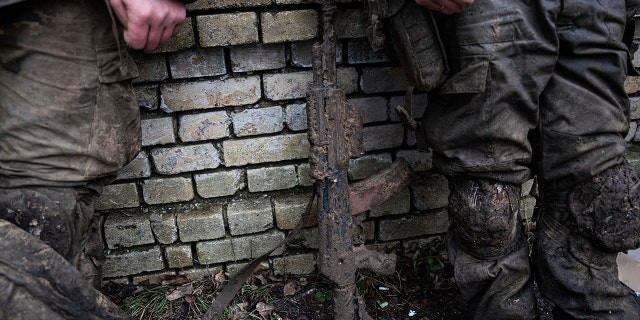 Ukraine's Energy Minister Herman Hlashchenko condemned the missile attacks as "another barbaric large-scale attack on Ukraine's energy infrastructure", noting on social media that Kiev, Mykolaiv, Kharkiv, Zaporizhia, Odessa, Dnipropetrovsk and Zhytomyr The facilities were targeted in the areas.
Click here to get the Fox News app
Russia has been launching massive missile attacks on Ukraine since last October.
The last heavy barrage took place on 16 February.
The Associated Press contributed to this report.