A viral trend of "sushi terrorism" has nearly paralyzed an iconic Japanese food industry, leading to arrests and reformations after the spread of unhealthy pranks.
Viral videos began surfacing on social media last year, showing people at Japanese "kaitenzushi" conveyor-belt sushi restaurants wiping saliva on plates of fish, drinking out of community cups of soy sauce – and spraying hand sanitizer on food Was shown doing.
Those pranks eventually led to the arrest of three people in Aichi, a Japanese prefecture in central Honshu island, according to a Thursday report in NBC News. Two men, aged 21 and 19, and a 15-year-old girl were caught at a Kura Sushi location last month after being linked to a viral video of them drinking soy sauce straight from communal cups.
Sushi Stacks are trending on Tiktok: Try the recipe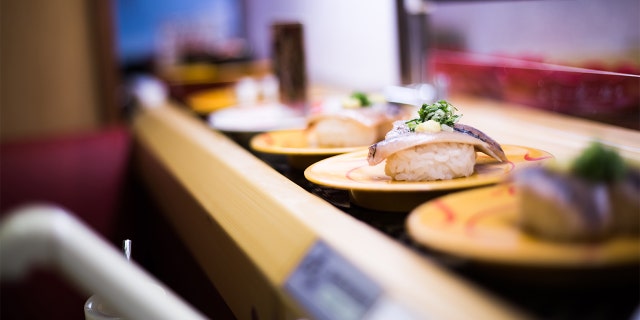 The viral trend has rocked the country's multibillion-dollar ketenzushi industry, long known for its high standards of cleanliness, sending shares of companies that scuttle such establishments and have long been frowned upon in Japanese culture. Reform leads for beloved eateries.
Choshimaru, a chain of kaitenzushi establishments located around Tokyo, said it would be phasing out its conveyor belt system by the end of April, switching to a system that allows customers one touch as a result of the prank. Forced to use the panel system.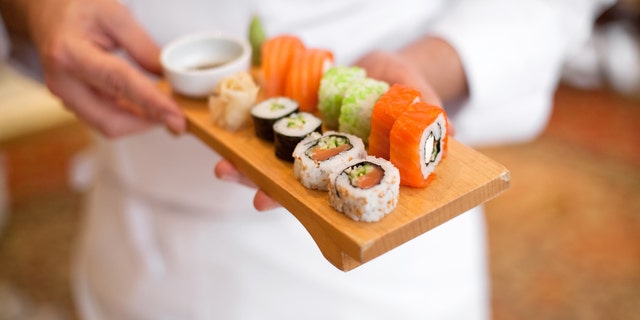 TikTokers Are Making 'Oreo Sushi', A Growing No-Bake Desert Trend
Meanwhile, Kura Sushi vowed to do everything it could to protect the conveyor belt sushi model, expressing optimism that the recent arrests would stop the fake prank and put an end to the viral trend.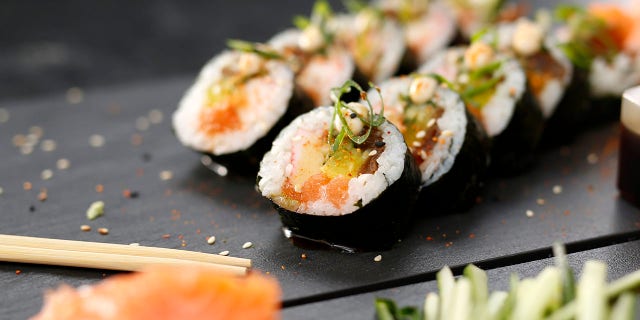 Click here to get the Fox News app
"We sincerely hope that this arrest will serve as a catalyst for wider public recognition of the 'crime' of nuisance behavior that shakes the very foundation of a system based on a relationship of trust with our customers, and we Really hope there will be no more copycat crimes," the company told NBC News.