A bear attacked and bit a man walking his dog in a village south of Slovenia's capital, Ljubljana. Officials gave this information on Wednesday.
Municipal officials said the man suffered a minor leg injury in the attack that happened at about 7.30 a.m. on Wednesday in Gelimlje, some 12 miles from Ljubljana.
The bear went back into the forest, where logging is currently taking place. Slovenia is an alpine country covered with forests.
Slovenia to reduce bear, wolf populations after attacks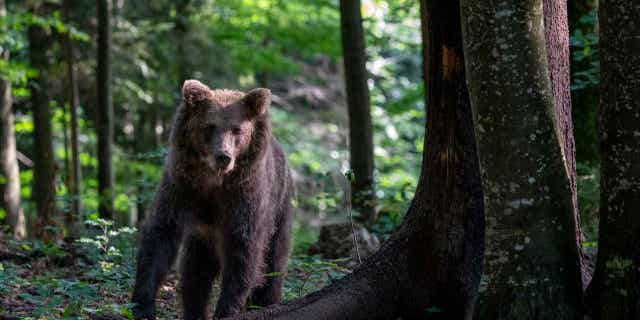 Slovenia is embroiled in a debate over the need to systematically kill the bears, amid calls for their population to be reduced from the current 1,100 to around 800.
Click here to get the Fox News app
Wednesday's incident follows two separate accidents involving cars colliding on roads in central Slovenia last week. One animal died and the other ran away injured.