An anti-Islam activist who tore pages from the Quran in front of the Dutch parliament building in January and called it a "fascist book" is being investigated on suspicion of insulting Muslims, prosecutors said Friday.
The actions of Edwin Wagensveld, leader of the Dutch branch of the far-right Pegida movement, and the burning of a Koran by a Danish far-right activist outside the Turkish embassy in Stockholm in the same month sparked protests in many Muslim-majority countries around the world.
Desecration of Islam's holy book is not a crime in the Netherlands, prosecutors said, adding that Wagensveld's comments about damaging the Quran were an illegal insult to the Muslim community.
Investigation of Cypriot residents involved in alleged evasion of Russian sanctions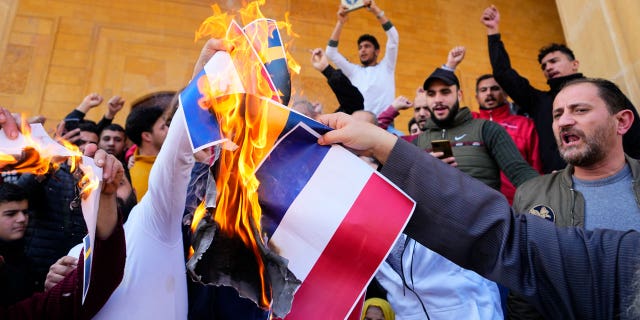 Click here to get the Fox News app
In a written statement, The Hague's Public Prosecution Service said his comments were suspected of violating an article of the Dutch Penal Code "which states that intentionally insulting a group of people because of their religion or belief is a crime". Is."
Wagensveld was not mentioned by name in the statement, in line with Dutch privacy regulations, but referred to a 54-year-old Dutch national living in Germany.
"The Dutch police will question the suspect in this case," prosecutors said.
On Twitter, Wagensveld retweeted a post by a supporter calling the action an abuse of power.