Japanese Prime Minister Fumio Kishida was evacuated on Saturday after someone threw an explosive device during a campaign event at a fishing port in western Japan.
No one was hurt in the incident and police apprehended a suspect as bystanders panicked and smoke filled the area.
After the incident, Kishida continued operations at the port of Sakazaki in Wakayama Prefecture. The blast happened just before he could speak.
According to Chief Cabinet Secretary Hirokazu Matsuno, a youth was arrested after allegedly throwing a "suspicious object".
North Korean missile prompts Japan to call for false alarm evacuation in Hokkaido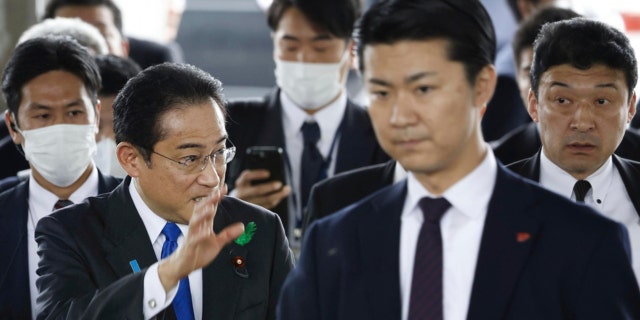 "Elections are the core of democracy and we must never tolerate obstruction of threats or violence," Matsuno said.
The secretary declined to comment on the suspect's motive and background, saying authorities are still investigating.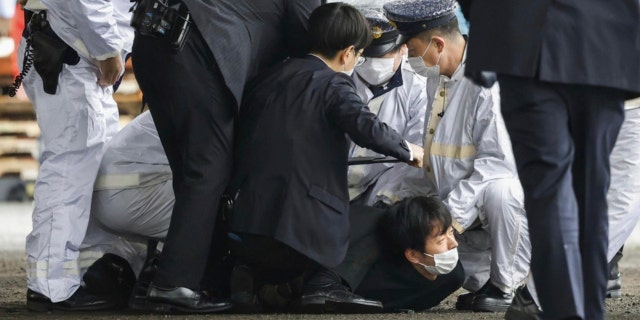 It was not immediately clear what the explosive device was or how many the suspect had. Some reports state that it was a smoke or pipe bomb, possibly with a delayed fuse.
TV footage of the incident showed Kishida's security detail pointing to the ground near him, with the prime minister whipping around.
China expands wartime military draft to include veterans and college students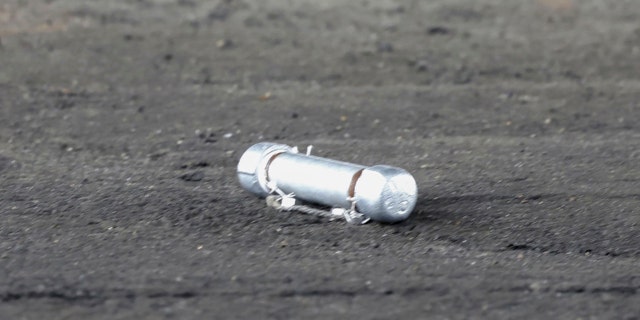 The camera then pans to the crowd as uniformed and plainclothes officers gather on a young man wearing a white surgical mask and holding a long silver tube.
As they work to remove the tube, a huge bang is heard near the spot where Kishida was standing and the crowd scatters.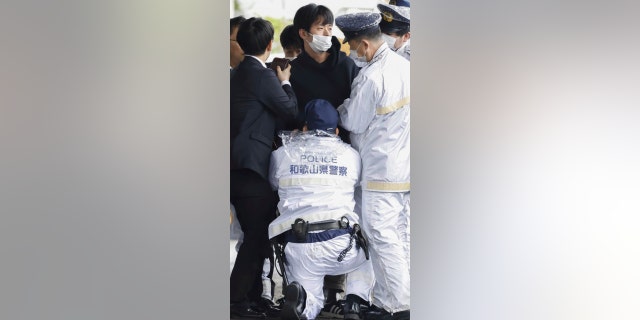 Kishida did not mention the explosion and returned to the Tokyo area later that night.
Matsuno said he has instructed the national police to make every effort to ensure the safety of dignitaries visiting Japan ahead of the Group of Seven summit in May.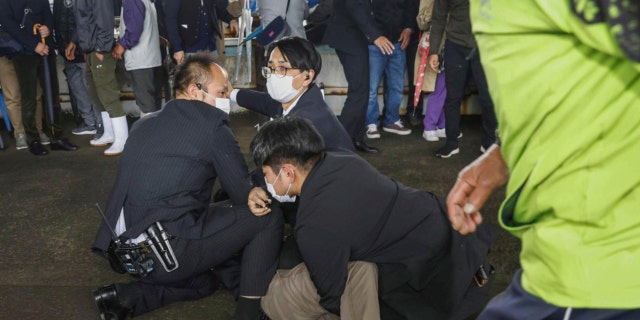 Click here to get the Fox News app
Saturday's attack comes just before national local elections and less than a year after the shocking assassination of former prime minister Shinzo Abe, which led to the resignation of top local and national police chiefs.
Kishida was visiting the area to support his ruling party's candidate in a local election.
The Associated Press contributed to this report.