Maoist insurgents detonated an explosive device in a forested area in central India on Wednesday, killing 10 police officers and the driver of their vehicle, a state government minister said.
Chhattisgarh state health minister TS Singh Deo said insurgents targeted policemen who were setting up camp in Bastar district as part of a campaign to clear the area of ​​insurgents.
The Press Trust of India news agency quoted police as saying that the bomb hit a vehicle in the police convoy.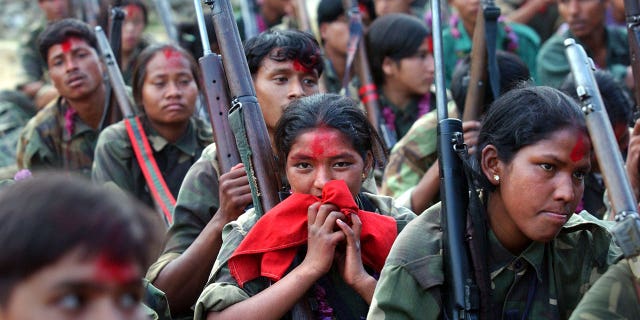 PTI said the vehicles in the convoy were traveling about 500 feet apart, and that the insurgents used a homemade bomb packed with about 90 pounds of explosives.
In 2021, gunmen killed 20 police and paramilitary insurgents in the forests of Chhattisgarh state.
Click here to get the Fox News app
Maoist rebels, who claim inspiration from Chinese revolutionary leader Mao Zedong, have been fighting the Indian government for more than four decades, demanding land and tenant farmers and jobs for poor people.
Insurgents are active in many parts of India. They often attack government soldiers and officials and have been called India's biggest internal security threat.