The Chinese and Russian militaries are committed to stronger ties and more active cooperation moving forward.
Chinese General Li Shangfu and Russian Defense Minister Sergei Shoigu agreed to the initiative at a meeting in Moscow on Tuesday.
Li said the purpose of the international meeting was to "demonstrate to the outside world the high level of China-Russia relations and the determination to strengthen strategic cooperation between the two militaries."
Chinese Embassy Urges Republicans to Stop 'Targeting China', Focus on 'Own Failure' in 'Covid Origins Hunt'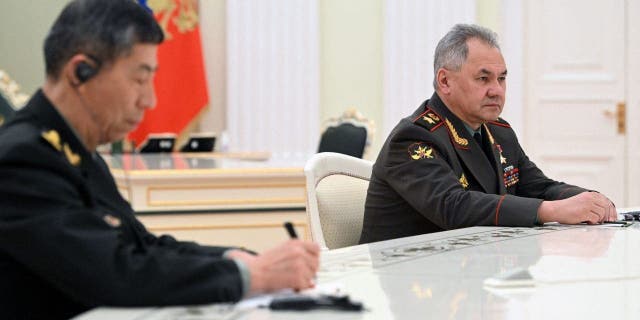 Shoigu said, "I am confident that your extensive experience of interaction with the Russian Federation will contribute to both the development of the People's Republic of China Armed Forces and the expansion of military cooperation between our countries."
Both Russia and China face increased international scrutiny as the invasion of Ukraine continues and threats of invasion of Chinese mainland Taiwan continue.
Shoigu told Li, "It is important that our countries see each other's eyes on the ongoing change of the global geopolitical landscape."
Russia sees historic population decline fueling demographic crisis amid war in Ukraine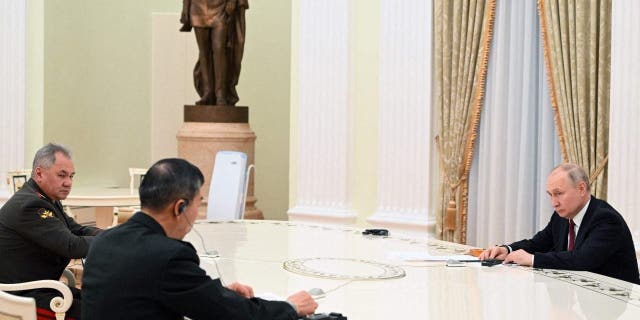 Russian opposition figure Vladimir Kara-Murza was convicted of treason by a Russian court on Monday and sentenced to 25 years in prison for speaking out against it. Russian President Vladimir Putin's invasion of Ukraine At the beginning of the war last year.
Kara-Murza, who has survived two poisoning attempts that he blames on Putin, was originally arrested last April after returning to Moscow from Arizona, where he gave a speech to the State House of Representatives Was.
Click here to get the Fox News app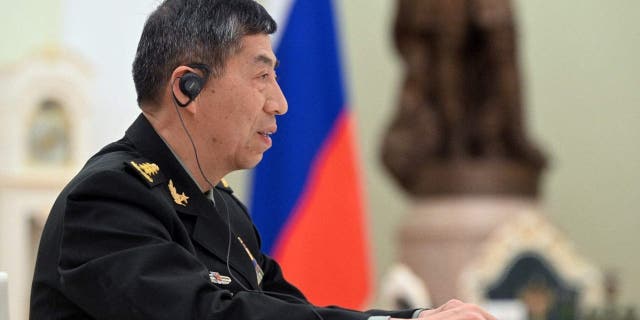 Earlier this week, China ended a series of military drills in which its military encircled the self-ruled island and simulated attacks against it. China's exercise came in response to Taiwan President Tsai Ing-wen's visit to the US and subsequent meeting with House Speaker Kevin McCarthy.
China has long claimed sovereignty over the Taiwan Strait and the island itself, which is not recognized by the US or international law.
Fox News' Paul Best and Greg Norman contributed to this report.