Drought now affects 60% of Spain's rural areas, with crops such as wheat and barley likely to fail completely in four regions, the main Spanish farmers' union said on Thursday.
Spain's long-term drought is causing "irreversible damage" to more than 3.5 million hectares of crops, the coordinator of farmers' and animal husbandry organizations said in a new report, with some cereals "written off" in key producing regions of Andalusia, Extremadura " Are. Castilla La Mancha and Murcia which cover most of southern and central Spain. Crops were likely to be destroyed in the driest areas of the three other regions as well.
Nuts and vineyards are also struggling and olives will be badly affected if there is no rain in the next few weeks, the report said. The drought was also affecting farmers' ability to irrigate corn, sunflower, rice and cotton, which was likely to reduce sowing of these crops in the summer.
Spanish lawmakers consider plan to increase irrigation in one of Europe's most prized wetlands
The country's weather agency said last month that three years of very little rain and high temperatures had put Spain officially in a long-term drought. Last year was Spain's sixth driest year – and the warmest since records began in 1961.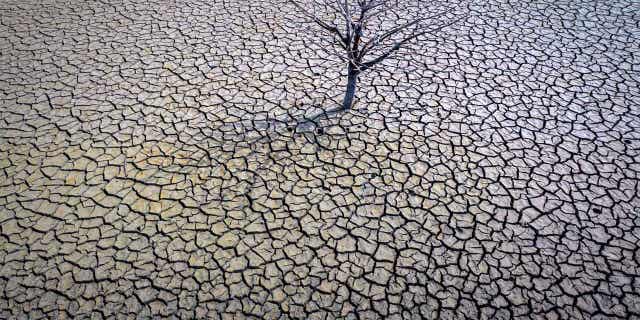 The water level in the reservoirs of Andalusia has reached 30%. The regional capital, Seville, could face drinking water restrictions until the summer if there is not enough rain.
Click here to get the Fox News app
The Kisan Sangh further warned in its report that due to drying up of pastures, cattle rearers would struggle to graze their cattle. This will be the third consecutive season without honey for beekeepers, as bees lack vegetation and flowers to feed on in the mountains due to water scarcity.