Crowds are gathering on Sudan's border with Egypt and in the port city of Port Sudan after days of fighting between the army and paramilitary groups threatened to push Sudan into full-scale civil war, reports said on Wednesday. Is.
The capital city Khartoum saw relative calm through the middle of the week as the nation entered its second day of a US-brokered 72-hour conflict between the warring parties, forcing residents to leave their homes for the first time in days to get food supplies. Permission was granted to leave and the water, although gunfire and explosions could still be heard throughout the city.
"There is a sense of peace in my area and neighborhood," a tea seller in May's southern neighborhood told The Associated Press. "But what's next scares everyone."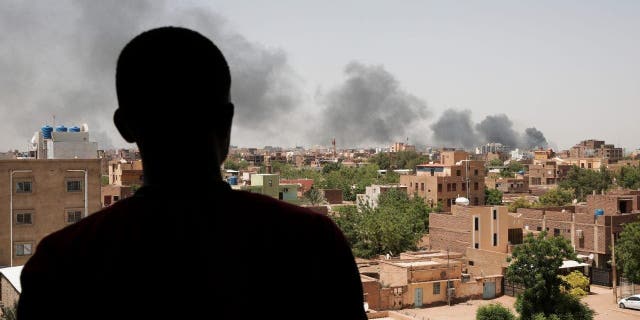 Second American killed in Sudan, White House National Security Council SPOX John Kirby confirms
Clashes in the capital on Wednesday appeared mainly centered around strategic targets such as the Republican Palace in the city center and military bases across the Nile River in the neighboring city of Omdurman.
The fighting, which began earlier this month, saw an almost immediate response from civilians seeking to flee Sudan's borders as quickly as possible.
But it is not just the Sudanese who are seeking to avoid the threat of a large-scale civil war.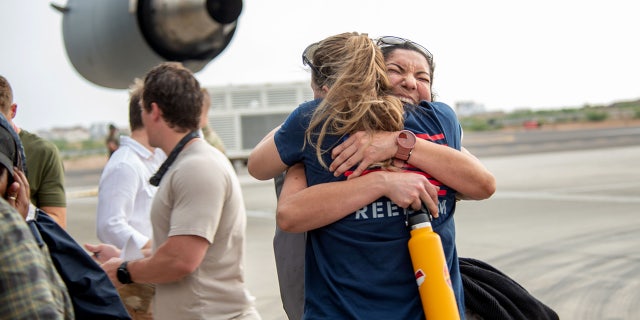 At least three US Navy ships have been dispatched to the Red Sea, with at least two arriving in Port Sudan this week, as the Navy prepares for possible orders from the State Department to help with the evacuation of American citizens. Still working. Al-Monitor.
It is unclear how many Americans are currently in Sudan, although an estimated 16,000 private US citizens are registered at the embassy there.
On Wednesday "several dozen Americans" made their way to Port Sudan "on land routes that the US military is providing," according to White House National Security Council spokesman John Kirby.
The State Department has also declined to say how many Americans are in Sudan and when pressed by reporters this week on claims made by Secretary of State Antony Blinken, who said "dozens" expressed interest in leaving the troubled country Deputy spokesman Vedant Patel said on Tuesday that he was "not going into specific numbers" and that the situation is "quite fluid."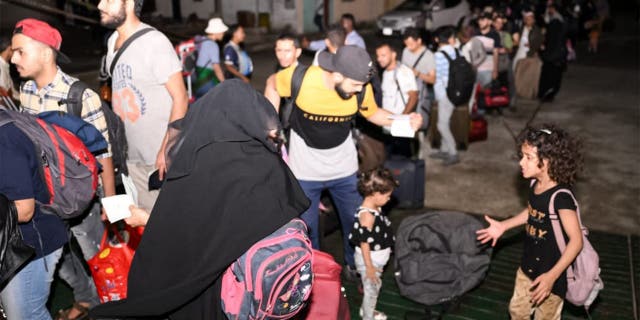 "We do not ask US citizens to register when they travel to a country, when they arrive in a country, when they are living in a country, or when they depart," he said. "What I can say is that we will continue to be in close contact with American citizens."
First images emerge from Sudan evacuation, US pulls out all diplomatic staff
Other countries such as Saudi Arabia have begun evacuating foreign nationals from Sudan, including at least two Americans.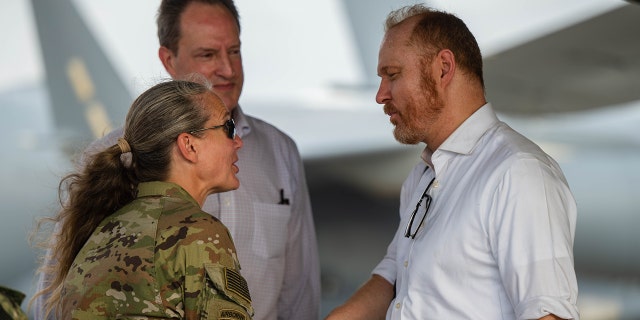 According to a press release from the Saudi Embassy in the US on Monday, around 357 people from 27 countries were evacuated by the Saudi Navy.
One hundred and one of the evacuees were Saudi nationals, while another 255 were from 26 other countries such as the United Kingdom, Italy, the Netherlands and Turkey, although by Wednesday the number had reached 1,674 people from 56 countries.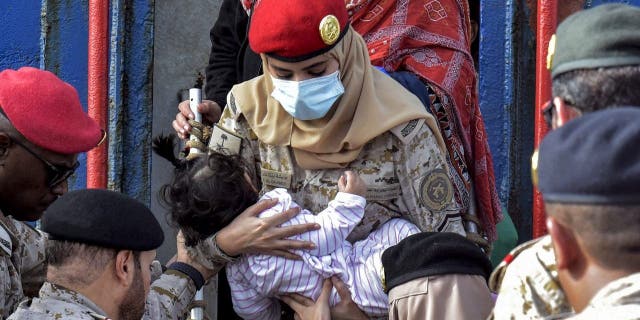 The British government said it had apparently evacuated around 300 people out of Sudan, with four more flights planned for Wednesday.
Click here to get the Fox News app
The UN health agency reported that at least 459 people have been killed and another 4,000 wounded since the fighting began.
At least two Americans have been killed since the fighting began earlier this month.
The Associated Press contributed to this report.