After a Cult Classic and Record-Breaking Sequel, a Third Movie Was Inevitable
in this article:
Funko Disney Pop "Hocus Pocus" Collector's Set
Mad Beauty Disney "Hocus Pocus" Elixir Bubble Bath
50-piece "Hocus Pocus" Sticker Set

The witches are back! re. Thirty years after the release of the original "Hocus Pokus" and only a year after the sequel, Disney is reportedly working on a third film in what has now become a franchise. "Hocus Pocus 3" will again feature the original cast of Bette Midler, Kathy Najimy and Sarah Jessica Parker as the fearsome Salem witches.
Sean Bailey, president of Walt Disney Studios Motion Picture Production, confirmed in a New York Times interview that it is one of about 50 other films currently in production. He did not elaborate on its filming schedule or progress.
the plot thickens
Details about the third film are hard to come by, but it's no surprise that Disney is putting more capital into fleshing out the characters and story. The sequel was a gamble for the studio, as the original 1993 film was not an immediate success. However, over the years, it slowly became a cult classic and a favorite especially around Halloween. And when "Hocus Pocus 2" debuted on the Disney+ streaming service last year, it racked up an astonishing 2.7 billion minutes.
There are no details yet on the release date, plot or supporting cast. Even Midler said in an interview with EW last year that "if there was a third, sure, I'd sign on, but I don't know how. I can't imagine what the story would be." .
The plot of the first film revolves around witches returning to a small town after 300 years and terrorizing the residents. It's up to a young boy to send the three witches back to where they came from. The sequel continues the fight against evil, as the witches are accidentally brought back together again during Halloween, and it's up to the daughter of the original film's protagonist to save the day.
The best Hocus Pox merchandise to celebrate the new movie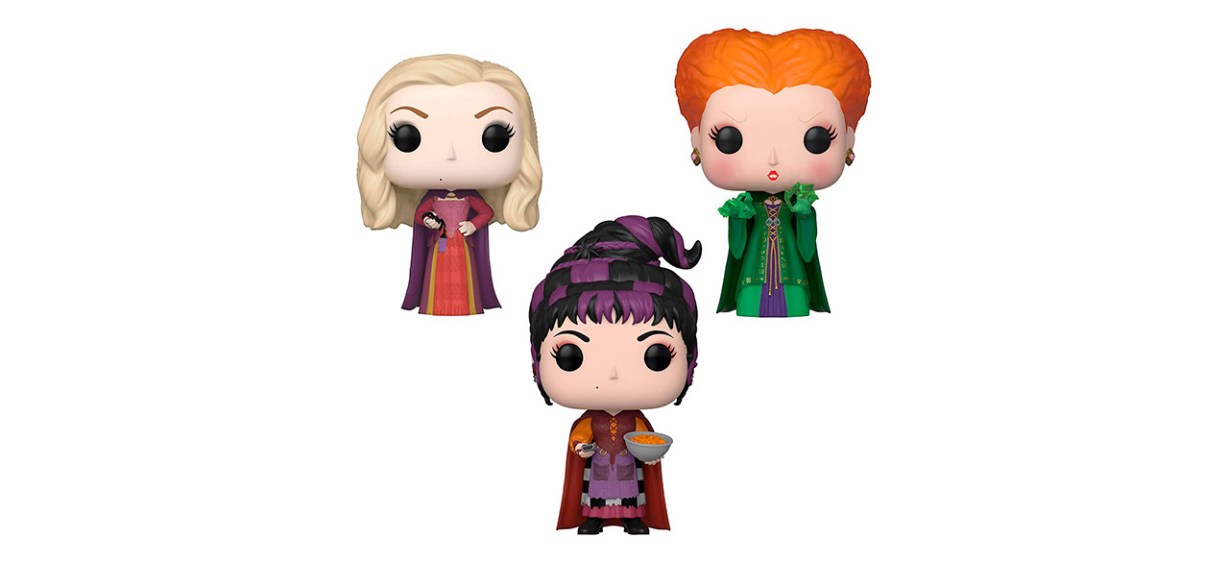 Funko Disney Pop "Hocus Pocus" Collector's Set
Showcase your enjoyment of the "Hocus Pocus" franchise with these adorable Funko Pop figurines. Made of sturdy vinyl and standing 3.7 inches tall, this collector's set includes highly detailed models of Sarah with the Spider, Winifred with the Enchantress, and Mary with the Cheese Puff.
sold by amazon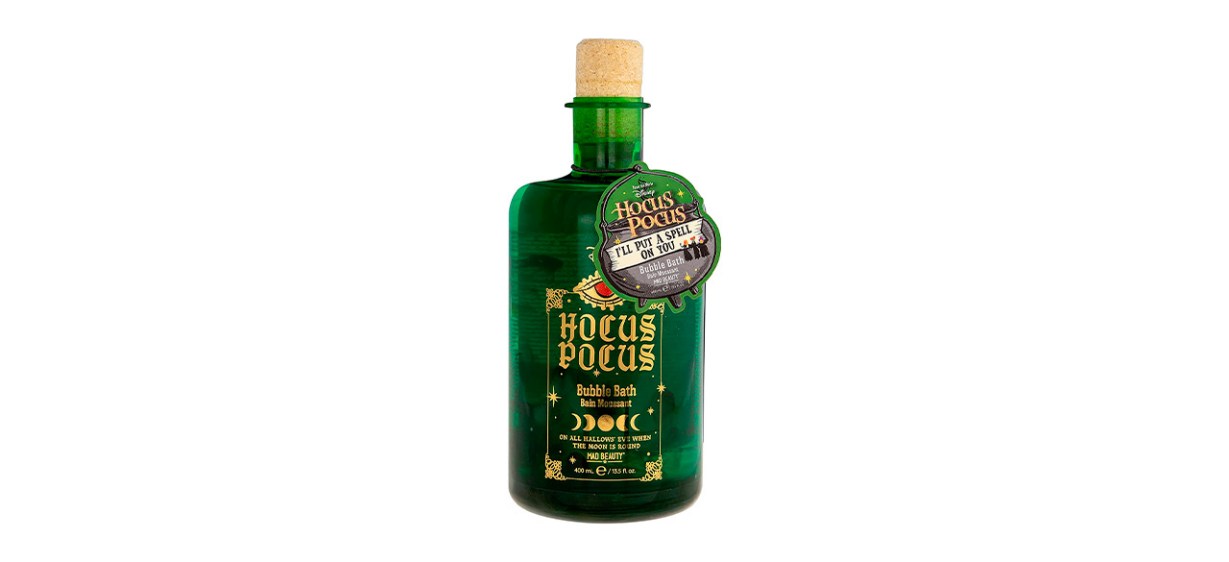 Mad Beauty Disney "Hocus Pocus" Elixir Bubble Bath
Relax in a warm bath with this officially licensed "Bubble Bubble Without Trouble". With the gentle scent of velvety plum and vanilla, your body will leave feeling rejuvenated and refreshed. The detailing on the 3-ounce bottle is exquisite and a must-have for any "Hocus Pocus" fan.
sold by amazon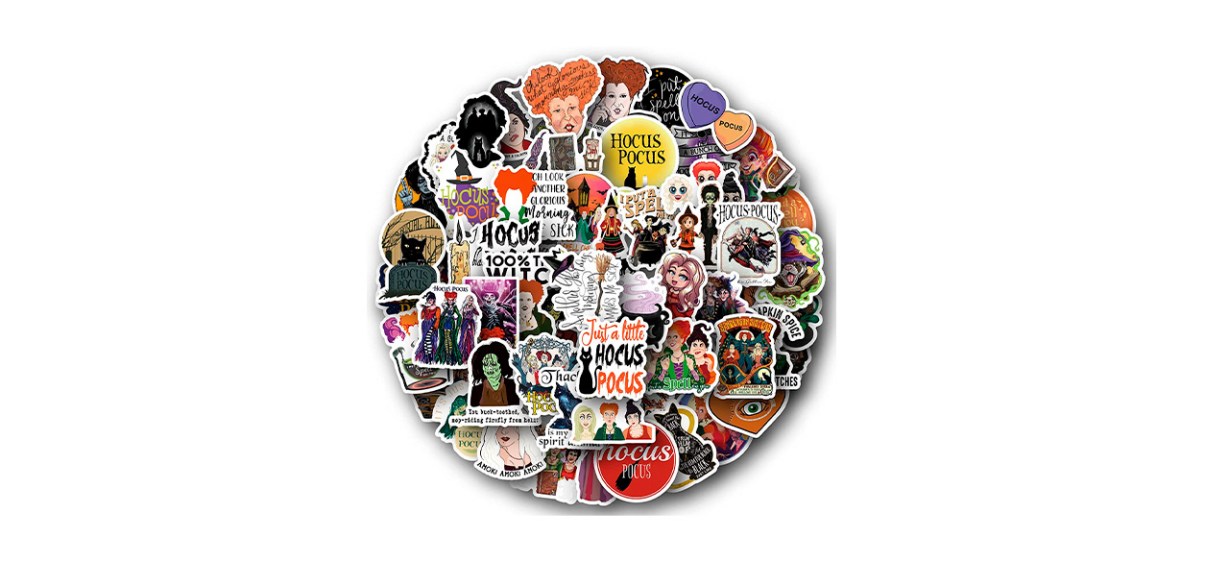 50-piece "Hocus Pocus" Sticker Set
These waterproof stickers make the perfect gift for anyone who wants to adorn their laptop, skateboard, guitar or any surface with a bit of "hocus pocus" love. The 50 stickers range in size between 2.4 and 3.3 inches, and you're guaranteed you won't find a duplicate. If you peel them off carefully, they're reusable.
sold by amazon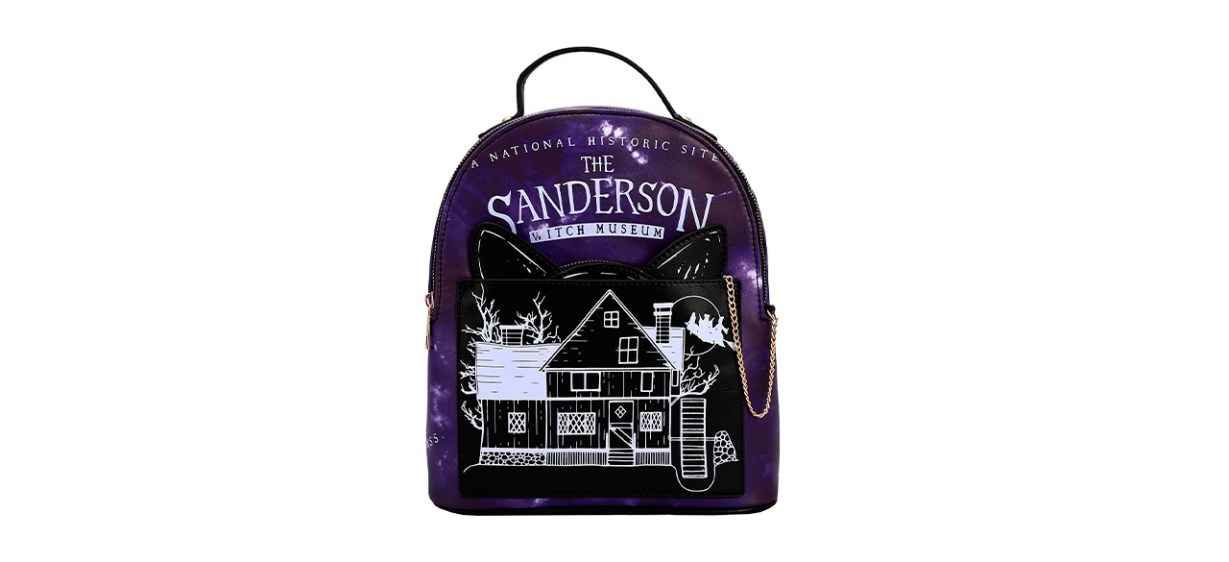 "Hocus Pocus" Sanderson House Amigo Mini Backpack
The perfect accessory for prank night, this backpack is large enough to store all of your magic tricks. It features a line drawing of the Sanderson Witch Museum on the back pocket, which also features a removable black cat on a gold chain. It measures 11 inches tall and features a main compartment with two separate pockets.
sold by amazon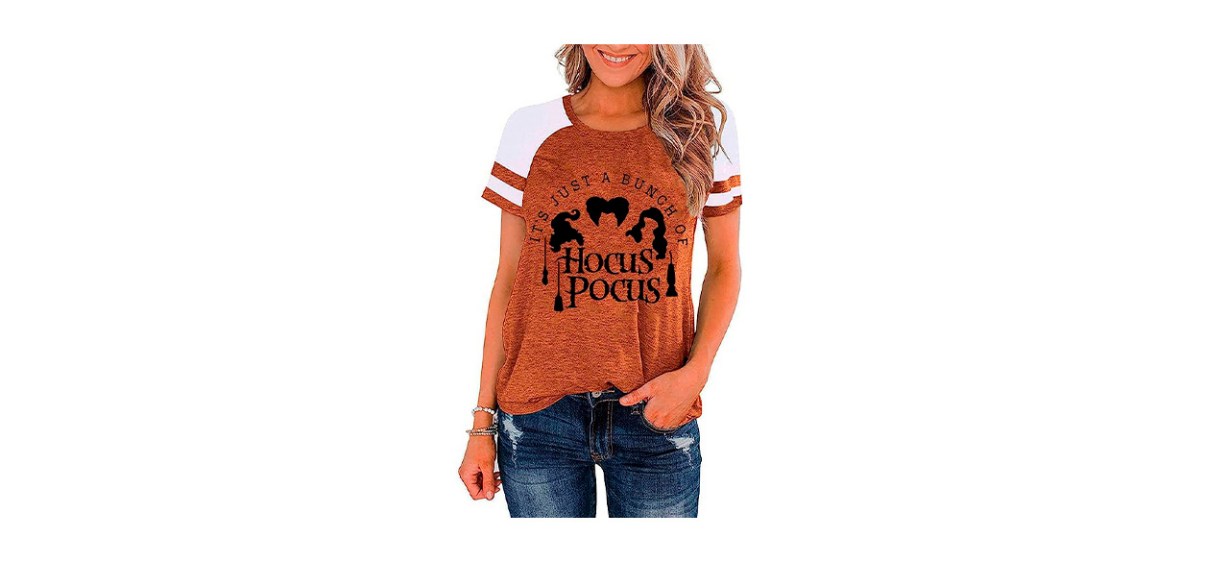 "Hocus Pocus" Shirts for Women
If you love movies then this shirt is perfect. Featuring the words "It's Just a Bunch of Hocus Pocus" from the film and the silhouette of the witches' heads, this raglan-style shirt is made of cotton. Naturally, it comes in 13 color schemes.
sold by amazon
buy now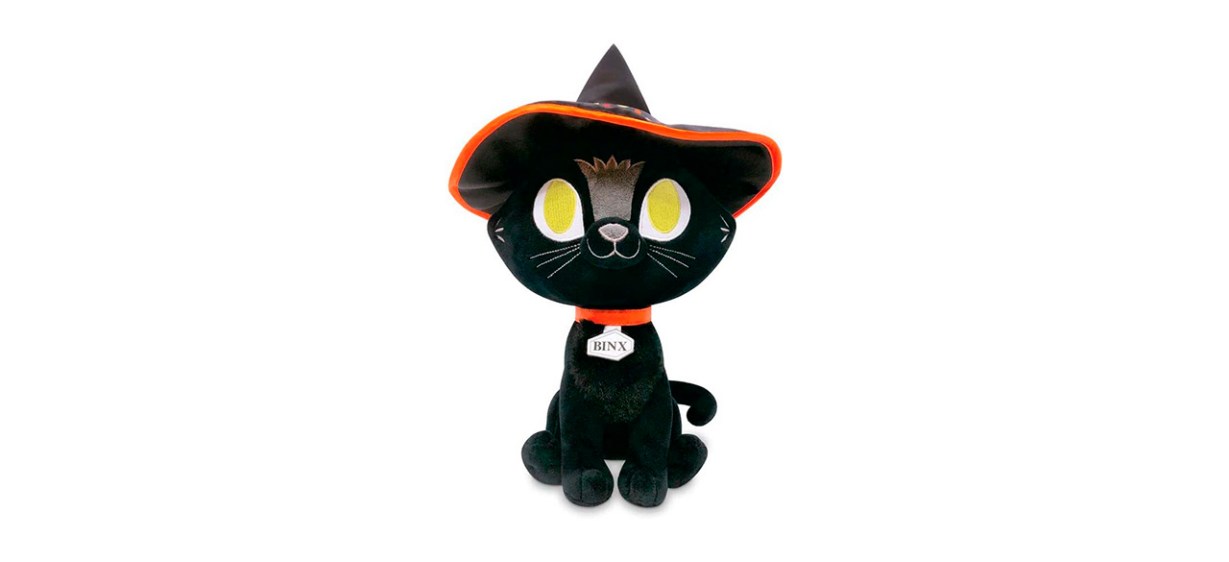 Disney "Hocus Pocus" Binx Plush
Embrace this 15-inch figure of pure love from the "Hocus Pocus" franchise. It features a cute witch hat and a coffin-shaped name tag.
sold by amazon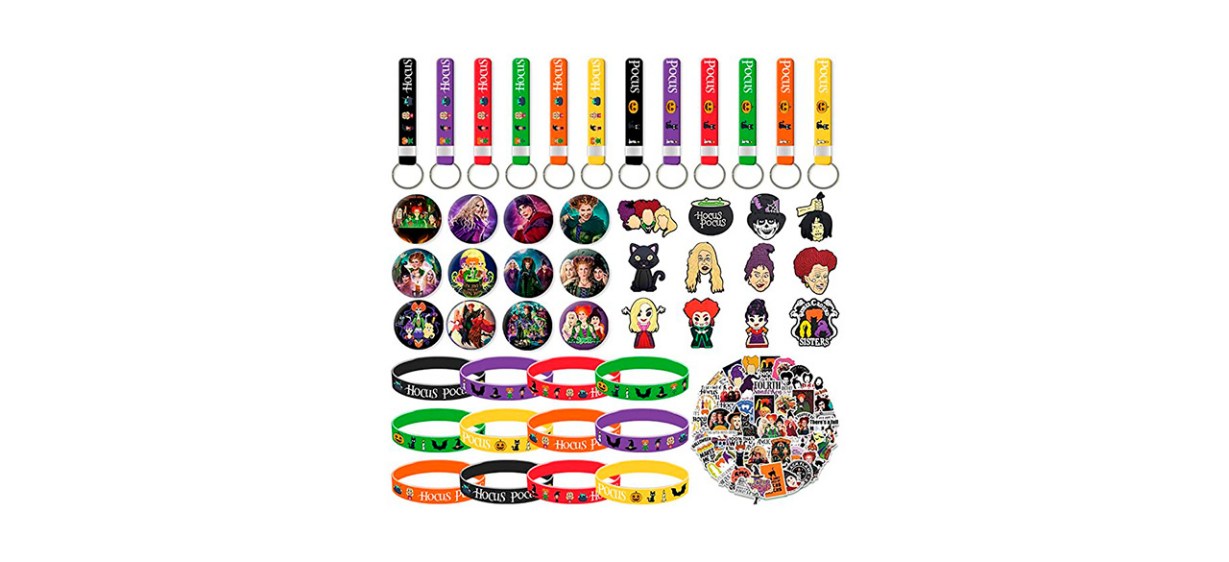 "Hocus Pocus" Party Supplies
If you're going to have a viewing party for a new movie release or a re-watch of an old movie, you definitely need this "Hocus Pocus" party pack. It consists of 98 pieces which include keychains, bracelets, stickers and shoe charms.
sold by amazon
Want to shop for the best products at the best prices? Check out the Daily Deals from BestReviews.
Sign up here to receive BestReviews' weekly newsletter for helpful advice on new products and great deals.
charlie fripp writes for BestReviews. BestReviews has helped millions of consumers simplify their buying decisions, saving them time and money.
BestReviews spends thousands of hours researching, analyzing, and testing products to recommend the best selections for the most consumers.
Image credit: Disney